The inflation has finally settled in. Economists are worried and voicing their concerns. Read to find out how US inflation will affect everyone.
Everything you need to know about the US inflation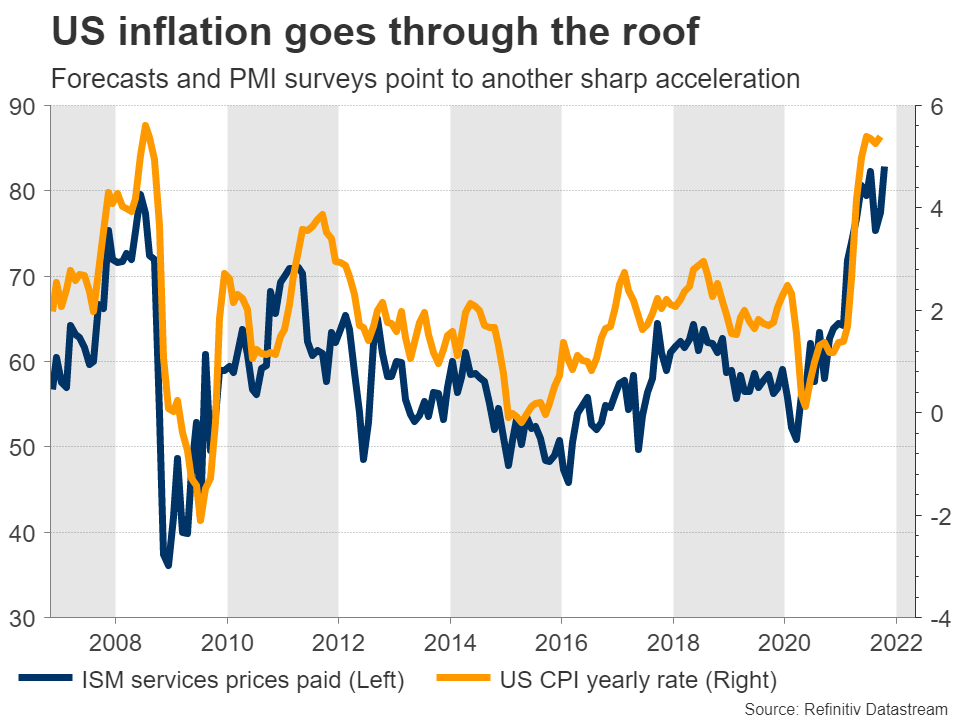 The US inflation is no different than an uninvited and unwanted house guest who does not leave. Economists have been spreading the message that the spike in prices will not stay for a long time. According to the White House officials and the Federal Reserve Chair Jerome Powell, this stage is 'transitory'. However, everyday Americans who are buying milk, gas, and other everyday necessities will insist that inflation is here to stay. Moreover, the high prices will probably stay till the next year or even more.
"It's a large blow against the transitory narrative. Inflation is not slowing. It's maintaining a red-hot pace," said Jason Furman. Furman was serving as the top economic adviser for the Obama administration. On Wednesday the US government's consumer price index saw a rise of 6.2 percent, the largest annual jump since 1990. People are suffering from the rise in prices of everyday items. The prices of bacon are up by 20 percent, and that of eggs by 12 percent. Additionally, gasoline prices were a 50 percent surge, leading to price hikes in other commodities as well.
What is the real reason behind the price hike?
The COVID-19 pandemic is one of the major reasons for the surging prices of everyday goods. Additionally, the lockdown collapsed the US economy, forcing businesses to reduce hours or close. Moreover, consumers also stayed at home for their safety, slashing down over 22 million jobs. Hence, last year's April to June quarter saw a 31 percent reduction in the annual employment rates. Additionally, the misguided poly makers tried to stave off the collapse of the economy. However, they "systematically underestimated inflation. They poured kerosene on the fire," according to Furman.
However, instead of sinking further, the economy saw an unexpected recovery, thanks t the massive government spendings. The rollout of vaccines also helped with the return of consumers to businesses, restaurants, shops, and bars. Unfortunately, this led to high demand and as businesses roared back to action, costs began raising. Firms found out that they can pass goods for a higher price."A sizeable chunk of the inflation we're seeing is the inevitable result of coming out of the pandemic,'' added Furman. He is currently an economist at Harvard's Kennedy School.