25 years ago, Evergrande, China's poster boy for the real estate boom started selling bottled water. Read to know what triggered the Evergrande crisis and how it is affecting the global markets.
What is the Evergrande crisis?
Evergrande started out selling water bottles and dabbled with pig farming. The company also owns Guangzhou Football Club, China's top professional soccer group. It rode high on the surges of property prices in China, one of the main drivers in the Chinese economy after the pandemic. They managed to expand to over 250 cities giving the middle class a golden ticket to their very own house.
However, the Evergrande crisis was triggered due to two main factors. Firstly, the Chinese regulators started probing into high borrowings of property developers. Evergrande tried to fend off the problem by selling parts of its business. However, it backfired and turned out to be the second root of the crisis. China's property market slowed down and the demand for new houses reduced drastically, crimping their cash flow.
Evergrande is now struggling with a $300 billion in liability burden with reduced share price and credit ratings. Moreover, unpaid suppliers and more than a million homebuyers who partially paid for their houses are on their tail.
What's up with the global market?
Monday's global market retreat was triggered by two major events. First was the fund crunch at Evergrande- China's largest and most indebted developer. The second was Janet Yellen, the US Treasury Secretary's warning of an impending 'economic catastrophe.' She believes that if lawmakers in the US fail in hiking a debt ceiling, Jerome Powell, US Federal Reserve Chair will make new plans to narrow the central bank's bond purchases.
What does this crisis lead to?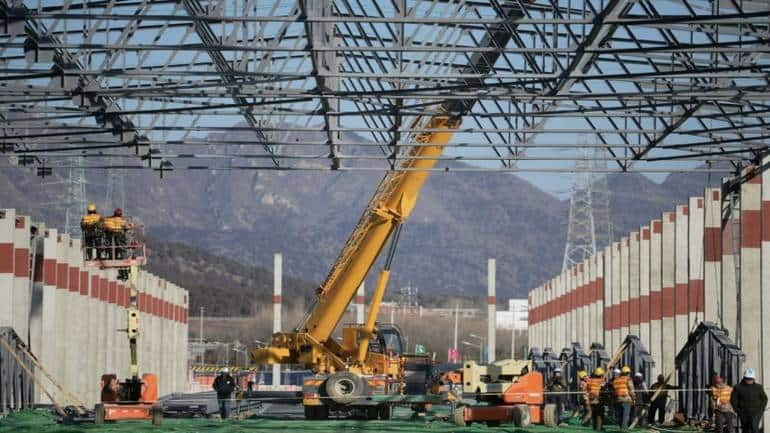 China has been an instrumental part of the post-pandemic economic recovery since it was the first nation to control the spread and shrug the lockdown after-effects in the first quarter of 2020. Hence, China managed to become the main driver of upcycling commodities in the global market. Additionally, China's property boom which began in the mid-1990s holds the key to over 75 percent of the country's household wealth.
An approaching collapse at Evergrande, its biggest real estate firm can have a major effect on China's economy as a whole. This can push down growth and set off a cascading impact singing global markets and commodities. Additionally, there are concerns that Huarong, China's state-owned financial conglomerate is stacking up liabilities worth $240 million. However, the Chinese Communist Party may meddle to make sure that the crisis does not get out of hand.
Moreover, the metal segment which has been surging since 2021 tanked sharply on Monday. Analysts believe this is a short-term correction. However, if the Evergrande crisis is unresolved, it can have longer effects. In addition to this, most of India's iron ore exports are headed to China. If China's real estate markets shut down, this could trigger another catastrophe.