Last week, the Vietnamese government reported a new Covid-19 variant. The mutation is a combination of those found in the UK and India. Read to find out how different this coronavirus mutation is.
Vietnam has managed to contain the virus despite sharing a border with China. Thanks to an aggressive program of early screening, timely quarantine, and strict monitoring of outbreaks. So far, the country has recorded a little over 7,500 cases and close to 50 deaths. As a result of this, the number of cases is definitely surprising considering other countries with similar populations and sizes in the vicinity.
Details of the new COVID-19 variant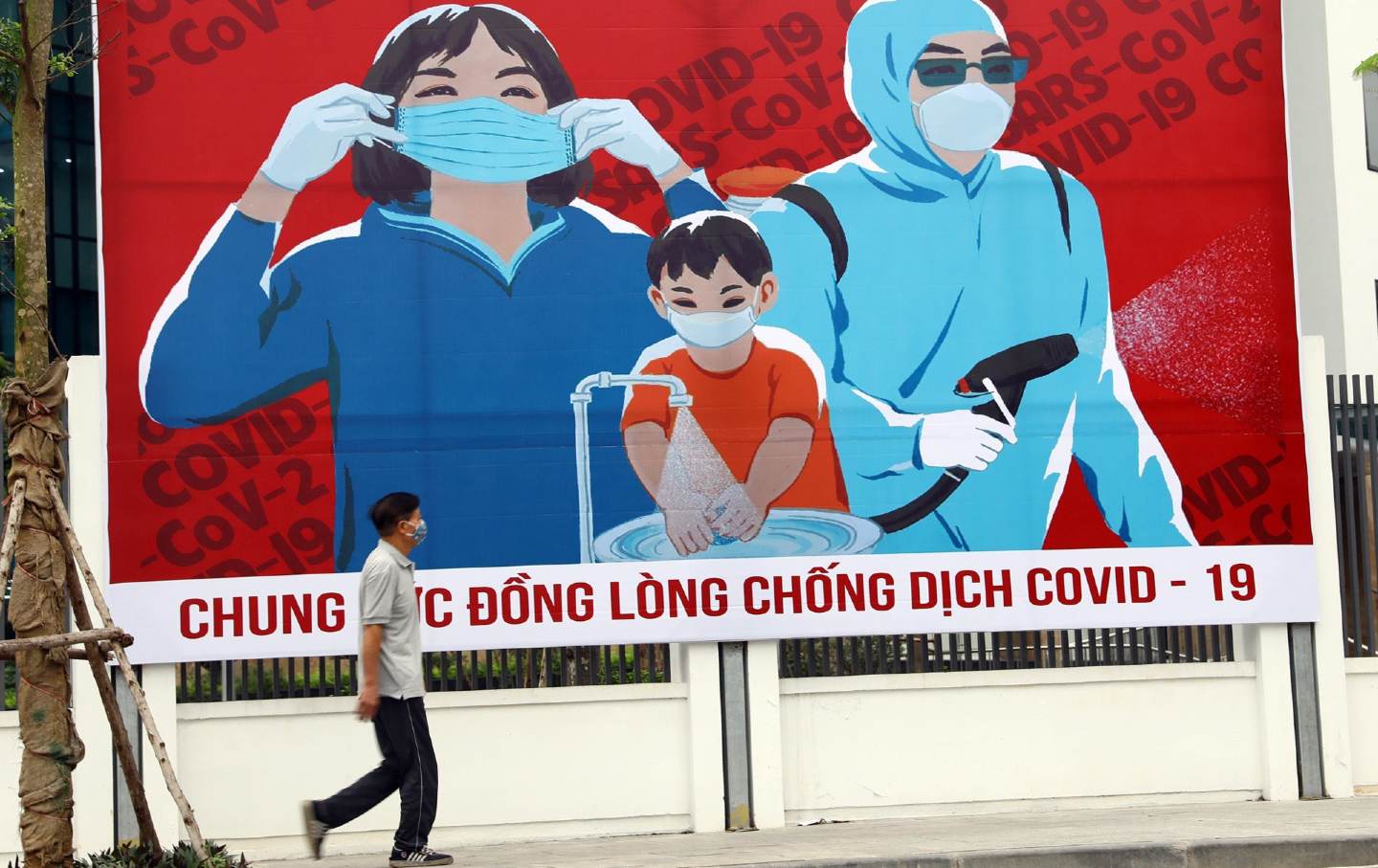 "Vietnam has uncovered a new variant combining characteristics of the two existing variants first found in India and the UK," said Nguyen Thanh Long, Vietnam's Health Minister. in addition to this, Long added that the laboratory cultures of the new strain replicated rapidly. It might explain why several cases popped up in different parts of Vietnam out of the blue.
Bac Giang and Bac Ninh, two industrial provinces, reported the highest number of cases. The industrial zones are where several companies are located. Despite strict rules and regulations, almost 1000 workers in a company in Bac Giang tested positive.
The country's capital Ho Chi Minh City reported about 85 people tested positive. It was all after attending a service in the city's Protestant Church. The cluster was the result of singing and chanting without masks and maintaining social distances. As a consequence, the government has ordered a nationwide ban on religious gatherings.
Is the new variant more dangerous?
Apart from the statement by Vietnam's health minister, there is no scientific evidence. Long said that they will soon publish genomic data and results of the new covid-19 variant. . This will help in determining if this new covid-19 variant is more deadly.
"From the WHO's current understanding, the variant detected in Vietnam was the B.1.617.2 variant, more commonly known as the Indian variant, possibly with an additional mutation," said Maria Van Kerkove, WHO's lead for Covid-19.