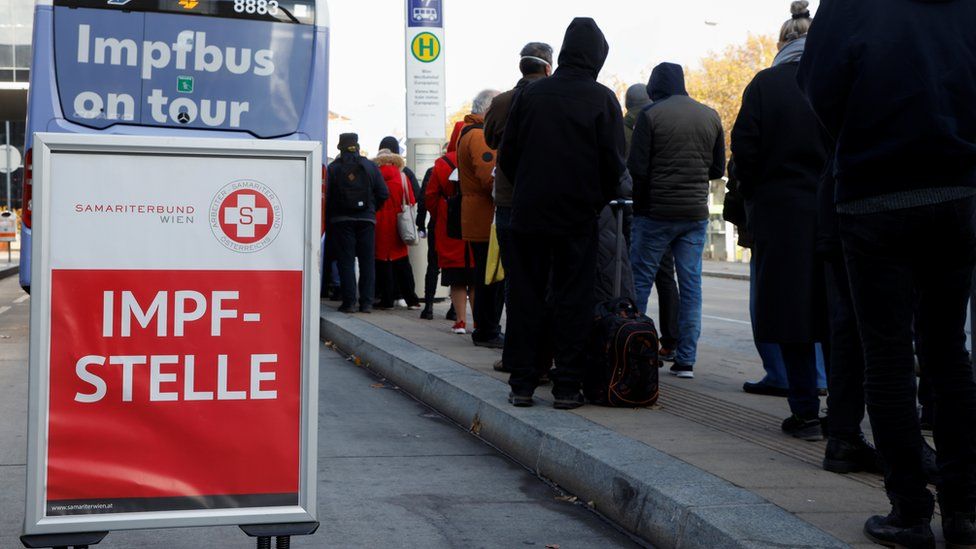 As cases increase in western Europe, Austria is going to reimpose a lockdown from Monday and make COVID-19 vaccination mandatory for all. Here's everything about the Austria lockdown.
Austria lockdown: Here's what you should know
The alpine nation is reimposing strict lockdown rules. Chancellor Alexander Schallenberg on Friday announced, making Austria first in the EU to take strict measures as COVID-19 cases rise. Vaccination against COVID-19 will also be mandatory starting from February 1, 2022.
While the 'Austria lockdown' starts from Monday. However, the government will evaluate the situation again after ten days. "Despite months of persuasion, we have not succeeded in convincing enough people to get vaccinated," said Schallenberg. During the press conference in Tyrol, Schallenberg, blaming people who refused to get vaccinated condemned the "attack on the health system".
Austria: What are the strict rules for the shutdown?
The lockdown in Austria means that people cannot leave their homes for reasons other than purchasing essentials and exercise. Moreover, starting this week, the alpine nation also has a lockdown for unvaccinated and recently cured. Austria is the first country in the EU to take up such measures. However, infections rates across Western Europe are on the rice. Thursday set a 15,000 new case record for Austria.
Additionally, the demand for vaccinations is rising across the European Union. So far, the Australian population of about nine million has a 66 percent full vaccination. The rates are slightly below the EU average of 67 percent. However, Austria is not the only nation imposing strict rules. As cases increase in the EU various countries are coming up with alternative methods of mitigating another outbreak.