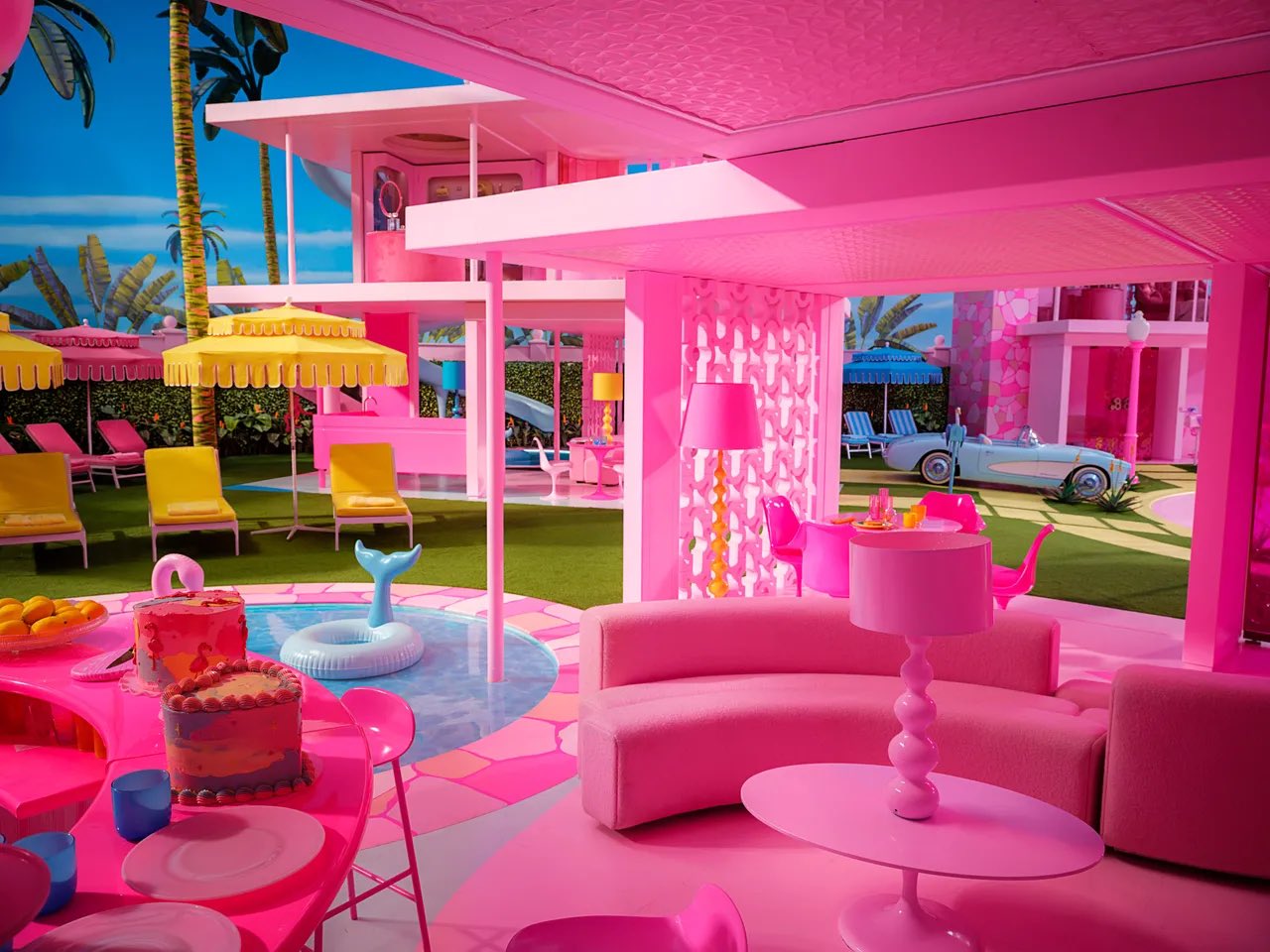 Greta Gerwig's latest Barbie film has already created a splash with its bright pink clothes and, of course, the amazing Dreamhouse-inspired film set. It looks exactly like the Barbie Dreamhouse you could have had as a child but in a brilliant fuchsia color. According to production designer Sarah Greenwood in an interview with Architectural Digest, it consumed so much pink paint that it caused an international shortage of the Rosco brand paint color.
"Maintaining the 'kid-ness' was paramount," Gerwig told Architecture Digest. "I wanted the pinks to be very bright, and everything to be almost too much." As a result, "the world ran out of pink", Greenwood said.
The entire set is a work of art, inspired by Palm Springs and, in particular, midcentury modernism and designers such as Richard Neutra. It was, however, a completely fresh creation in its own right, directed by Greenwood and set decorator Katie Spencer (the two have also worked on Pride & Prejudice and Anna Karenina). Gerwig explained that the Dreamhouse was created with no walls or doors – a decision that is both true to the spirit of a dollhouse, which is totally open on one side to allow children to play with the dolls, and an intriguing directorial choice for a live-action picture starring humans.
Pink is used extensively in Barbie's freshly released trailer
"We were literally creating the alternate universe of Barbie Land," Gerwig told Architectural Digest. That world apparently included a whole lot of pink paint!
Gerwig had the idea to give the set an air of "authentic artificiality." She decided against using CGI effects and instead went with hand-painted backdrops. Pink is used extensively in Barbie's freshly released trailer, including a pink slide, a pink shower, and numerous other pink items in addition to pink apparel and furniture.
Gerwig Said, "I wanted to capture what was so ridiculously fun about the Dreamhouses.""Why walk downstairs when you can slide into your pool? Why trudge up stairs when you take an elevator that matches your dress?"