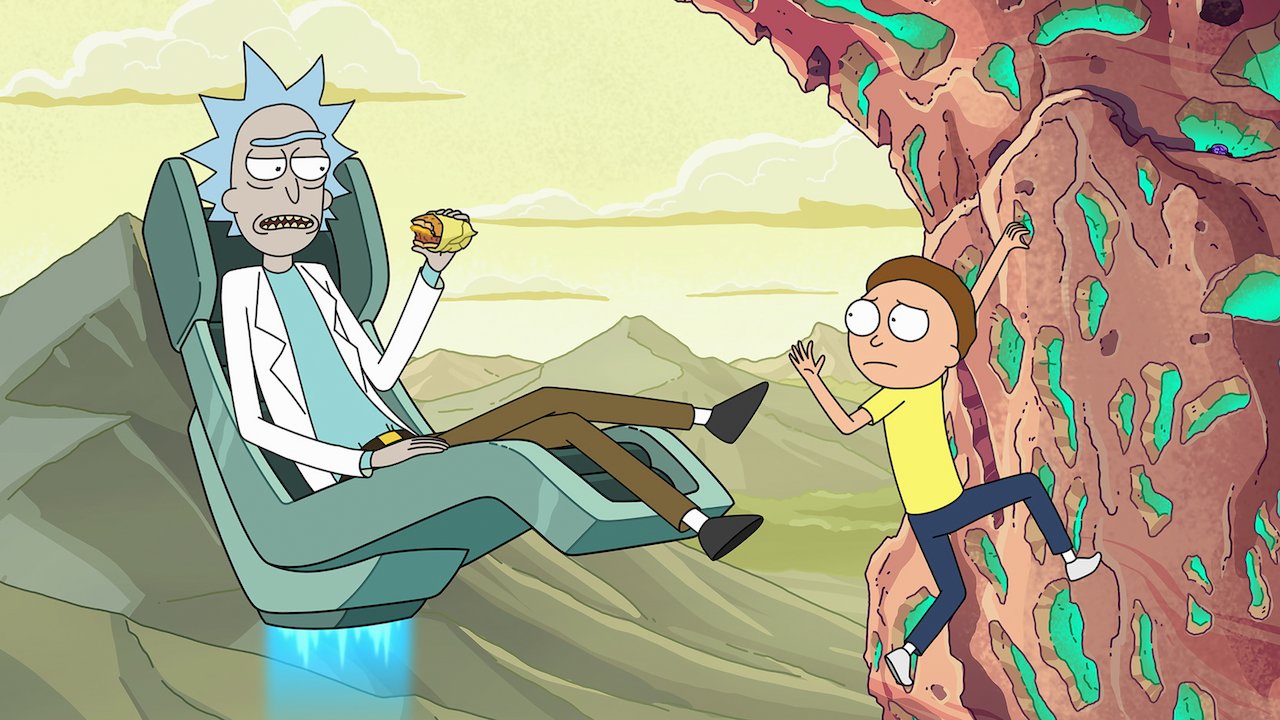 "Rick and Morty," the animated dark comedy created by Justin Roiland and Dan Harmon, has continually pushed science-fiction mishaps to new heights since its premiere in 2013. (and juvenile lows). Pop-culture allusions, attention to detail, world-building, music cues, nihilism – "Rick and Morty" has an endless supply of tales (or "Never Ricking Morty") on tap.
Every new journey for Rick and Morty (and, on rare occasions, Summer, Beth, or… Jerry) brings something new to the table, which is to be anticipated given the limitless universes on the table. On Adult Swim on Sunday, June 20, Rick and Morty return for a 10-episode Season 5 premiere.
Much like the endless universes shown in the show, there appears to be an unlimited number of possibilities for what might be deemed the finest episodes of Rick and Morty, depending on what you're looking for in a show. However, in this universe, in this timeframe, here are our selections for the best "Rick and Morty" episodes.
Best Rick and Morty episodes
1. "Pickle Rick" (Season 3, Episode 3)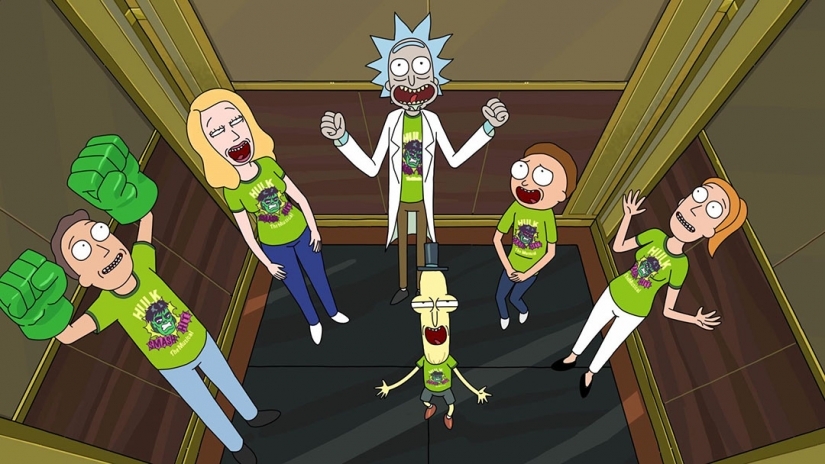 "Pickle Rick," like so many other episodes of "Rick and Morty," is an episode that should not function at all. Despite this, it is the episode that earned the series its first Emmy. The idea is simple: Rick gets himself into a pickle (by transforming himself into a pickle). He becomes the star of his own hyper-violent action film. It is all to avoid going to therapy with his estranged family.
Rick eventually makes it to therapy to explain his self-centered worldview. But after the session, it pinpoints him as the source of his family's problems. That doesn't miraculously solve everything. In fact, as a result of it, things become even more fractious. It only deepens Rick and Beth's father-daughter connection to the detriment of everyone else. For an episode about an anthropomorphic pickle, it's not bad.
2. "The Ricklantis Mix-up" (Season 3, Episode 7)
It's worth mentioning that this episode is also famous as "Tales from the Citadel," in case you forgot about Rick and Morty's spectacular, life-changing visit to Atlantis. While our Rick and Morty are offscreen in the lost city, the series visits the Citadel of Ricks in the aftermath of the Council of Ricks' demise.
The Citadel is not only prospering, but the tale also follows Evil Morty's devious ascent to the dictatorship of the Citadel. It is an act that has enormous ramifications for the future of all Ricks and Mortys as we know them.
Justin Roiland, series co-creator (and voice of both Rick and Morty), has possibly delivered his best performance yet, as the episode's near-sole voice actor, (The episode's narrator is Jeff B. Davis, and Sarah Chalke gets a brief line as young Beth, but the rest of the cast is Roiland.)
3 . "Lawnmower Dog" (Season 1, Episode 2)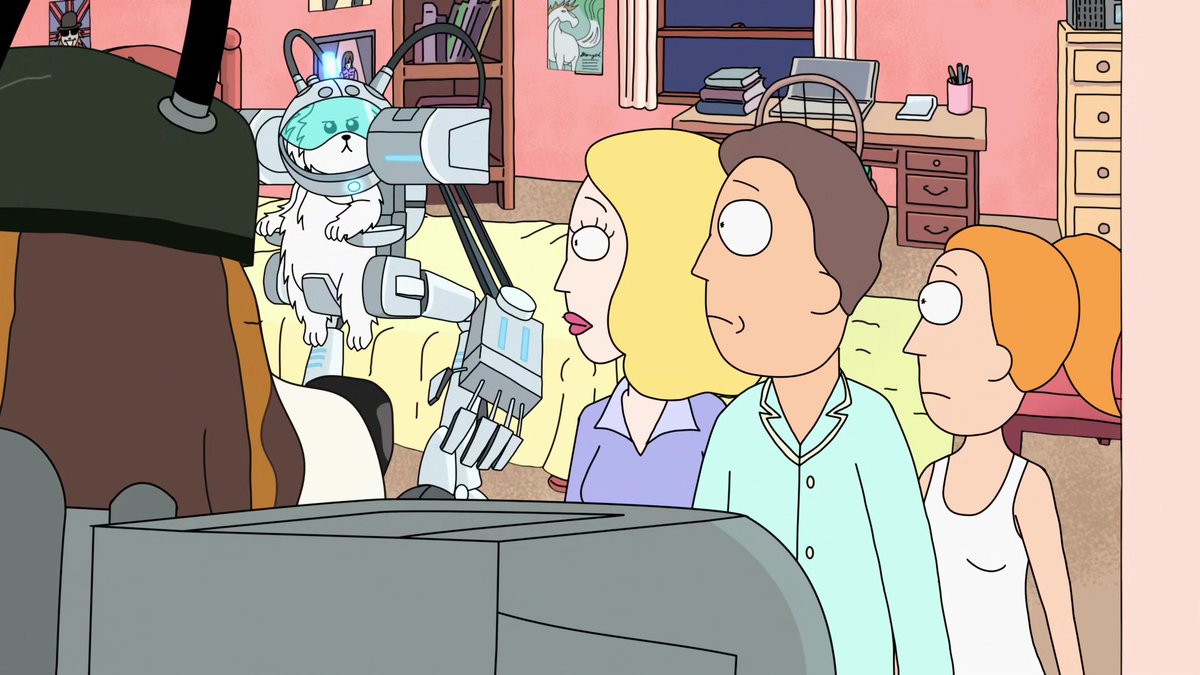 The "Rick and Morty" pilot might be a bit of a challenge to get into. It's about as far from a premise pilot as you can go, almost in a Rick-esque attempt to put the viewer at arm's length from the start. Those who stayed with the cosmic trip patiently were rewarded right away with "Lawnmower Dog".
A strong (and, in some ways, more importantly, inviting) second installment for the young series, revealing just how strangely intricate the series could and would become, both in its Rick and Morty adventure A-stories (an Inception meets Nightmare on Elm Street riff) and its B-stories with the family (in the iconic Lawnmower Man riff with Snuffles/Snowball the dog).
4. "Rick Potion #9" (Season 1, Episode 6)
The "Rick and Morty" series totally transform how the viewer should expect to watch it halfway through its first season. They have to forcefully leave the Earth after an apparently routine episode about Morty taking a love potion. Them — and the audience — recognize as theirs (owing to the population's turning into Cronenbergs), go on to a new, comparable reality. Later, kill Rick and Morty from that world.
They bury their remains in the backyard and pretend to be someone else. It's a depressing finish to the episode, especially as it's not presented as a one-and-done incident. But rather as something that will influence Morty in the future. It's particularly risky for a new show, especially one that has just launched the catchphrase "Wubba Lubba Dub Dub!" in the episode.
5. "Total Rickall" (Season 2, Episode 4)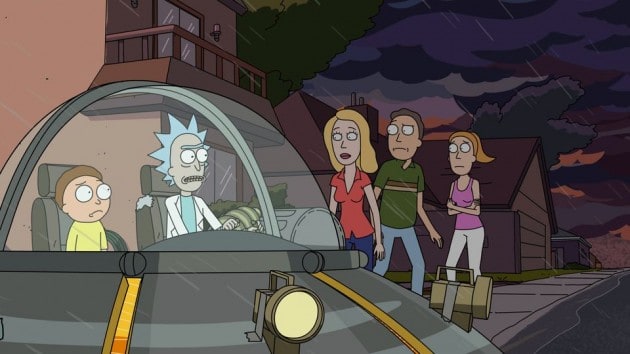 To quote Rick, "Look at all these zany, wacky characters!" That says a lot in a show that presents a lot of zany, wacky characters weekly. The episode is inspired by the arrival of Buffy Summers' younger sister, Dawn, in the 5th season of "Buffy the Vampire Slayer". It is a character that all the other characters think has been there the entire time, although the audience knows otherwise.
The episode also channels the best and worst of episodic television characters who the audience has never met. But who appear to be longtime best friends with the main characters in its execution. In the shape of extraterrestrial parasites, "Total Rickall" manifests a series' worth of episodic little characters and gleefully eviscerates every one of them with a laser gun.
But the most important aspect of it all is that the episode features the big entrance of everyone's favorite wacky side character, Mr. Poopybutthole, the Dawn Summers of "Rick and Morty."