South Korean actor Park Seo-Joon has allegedly joined the cast of Captain Marvel 2 (officially titled The Marvels). But who is he playing? The sequel, directed by Nia DaCosta (Candyman), began filming this year. It will be out in 2023.
Park plays in the hit K-drama series Itaewon Class. He also had a small role in the Oscar-winning thriller Parasite. He was Min-Hyuk, a wealthy friend of Kim Ki-Woo who gets him a tutoring job in a wealthy household. Park will fly to the United States to shoot his role in The Marvels in the second half of 2021. It will be after filming on his next picture Concrete Utopia finishes, according to South Korean entertainment news site Star-News.
Amadeus Cho
Park's casting has sparked rumors that he may portray Amadeus Cho, Marvel Comics' best-known Korean superhero. He became the Hulk after gaining Bruce Banner's powers. However, because Amadeus Cho isn't particularly linked to Captain Marvel or the rest of the Marvel family, it's doubtful that he'll appear in Captain Marvel 2. Furthermore, Park Seo-Joon is 32 years old. It makes him slightly too old to play Amadeus Cho, despite Hollywood's proclivity for casting older actors in youthful roles.
Noh-Varr
If Park Seo-Joon is portraying a well-known Marvel superhero, Noh-Varr a.k.a. Marvel Boy is the most likely choice. Noh-Varr was a Kree Empire soldier like Carol Danvers. But his life turned upside down when a villain known as Dr. Midas attacked his spacecraft and brought it crashing down to Earth, murdering Noh Varr's parents and lover. Surprisingly, the spacecraft crashes near New Jersey, where some of The Marvels' filming is going place. Noh-Varr's DNA has been modified to include insect genes. It makes him "half-man, half-cockroach". He's very powerful and robust, and he's also capable of running along walls and ceilings. It's a fair bet that if any set photographs of Park with white hair surface, he'll be portraying Noh-Varr.
Park Seo-Joon in other roles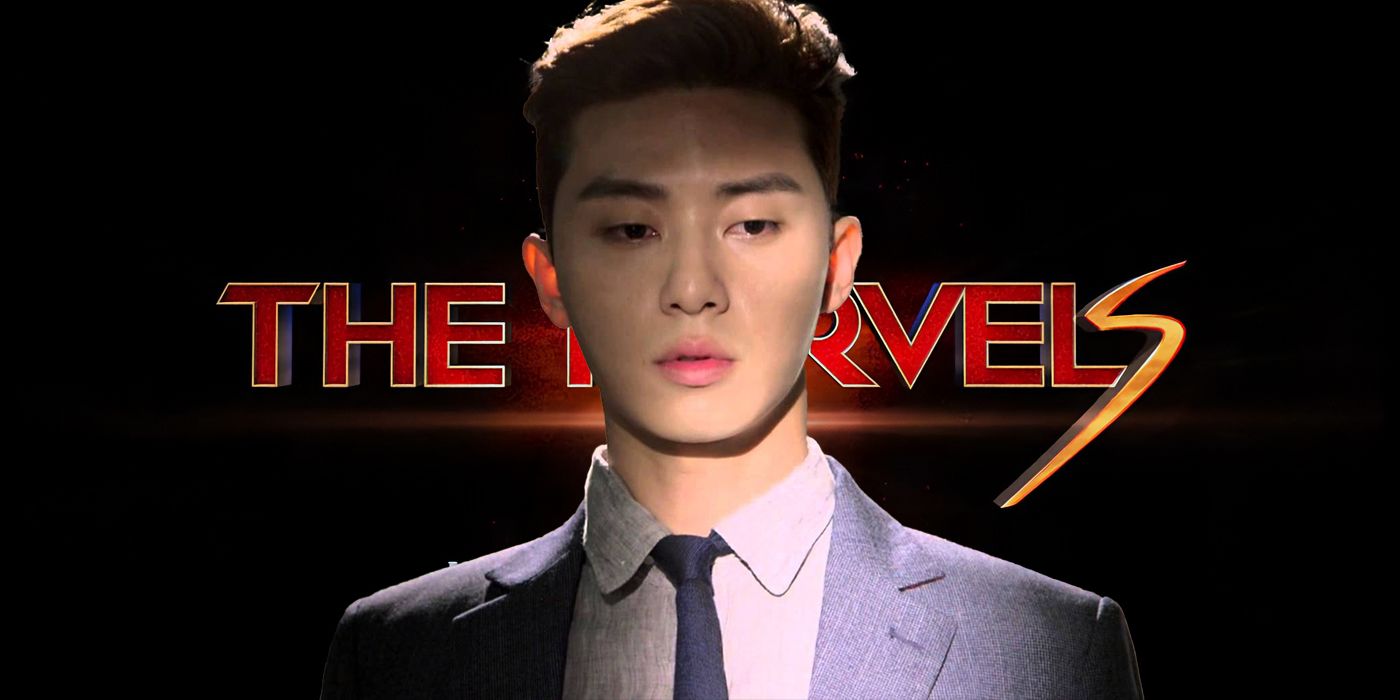 Though it would be wonderful to see Marvel Boy appear in the MCU, it's also plausible- and arguably more likely – that Park Seo-Joon is only playing a supporting role with no special abilities. He might be a member of S.W.O.R.D., the Earth-based organization. It plays a major role in The Marvels' plot.
Park's presence, in whatever role he plays, is definitely going to be an attraction at the South Korean box office. It is also is now one of the top five largest in the world.