What if, you are talking to someone or doing some work and suddenly the hiccups start. We try to control or to stop it but rarely succeed in doing so. Here are 7 effective home remedies that can help you with hiccups. 
What are hiccups and how do they occur?
It is involuntary spasms of the diaphragm, usually short-lived and not a sign of something serious. Each contraction follows the closure of your vocal cord. This results in the "hic" sound. Hiccups aren't caused due to any underlying serious condition. It can either be due to something physical or emotional that irritates the nerve connecting the brain to the diaphragm. Some of the other reasons could be eating too quickly, spicy foods, alcohol, etc.
Home remedies to get rid of hiccups
Hold your breath – One of the easiest and well-known methods to stop hiccups is holding your breath. Inhale deeply, hold your breath for 10 to 20 seconds and then breathe out. Repeat this until it stops.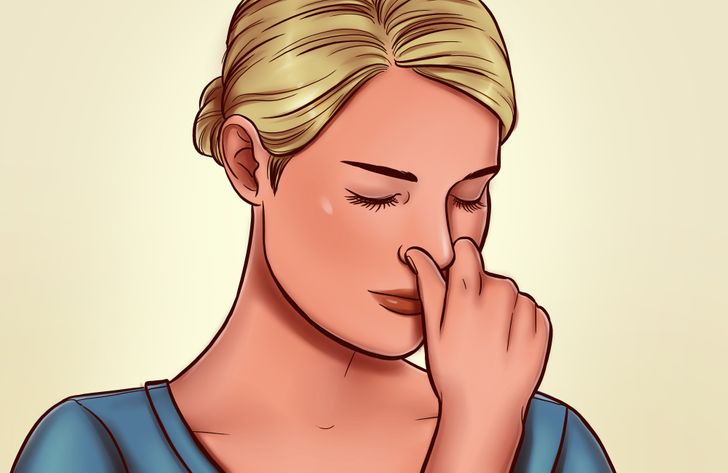 Hug your knees – Once you sit down in a comfortable position, bring your knee up towards your chest. Hug your knees and hold the position for a couple of minutes.
Squeeze your palms – Open your palm wide open and then by using the thumb of your other hand, keep applying pressure on the palm until necessary.
Suck on an ice cube – For a couple of minutes, suck an ice cube and then after it reduces in size, swallow it.
Eat a spoonful of peanut butter – Take a spoonful of peanut butter and let it slowly dissolve in your mouth.
Drink ice water – Another most common remedy to stop hiccups is by drinking a glass of ice-cold water.
Distract yourself – It is usually believed that hiccups start and stop on their own but if it is something that irritates you, try distracting yourself with a puzzle or video game.
They usually tend to fade away soon on their own but if none of the above remedies works, it is advisable to see a doctor and get checked for stroke, multiple sclerosis, gastroesophageal reflux, etc.