Infinity pools are all about erasing the lines between natural and artificial water bodies. It gives the swimmer the view of a stunning background in the middle of the city. Moreover, the world's highest infinity pool just opened. Here's everything you need to know about it.
World's highest infinity pool: Location
The world's highest infinity pool opened at Address Beach Resort, Dubai and, it stands tall at 293.906 meters. Imagine swimming at 300 hundred meters above sea level. Or close to the top of the Eiffel tower.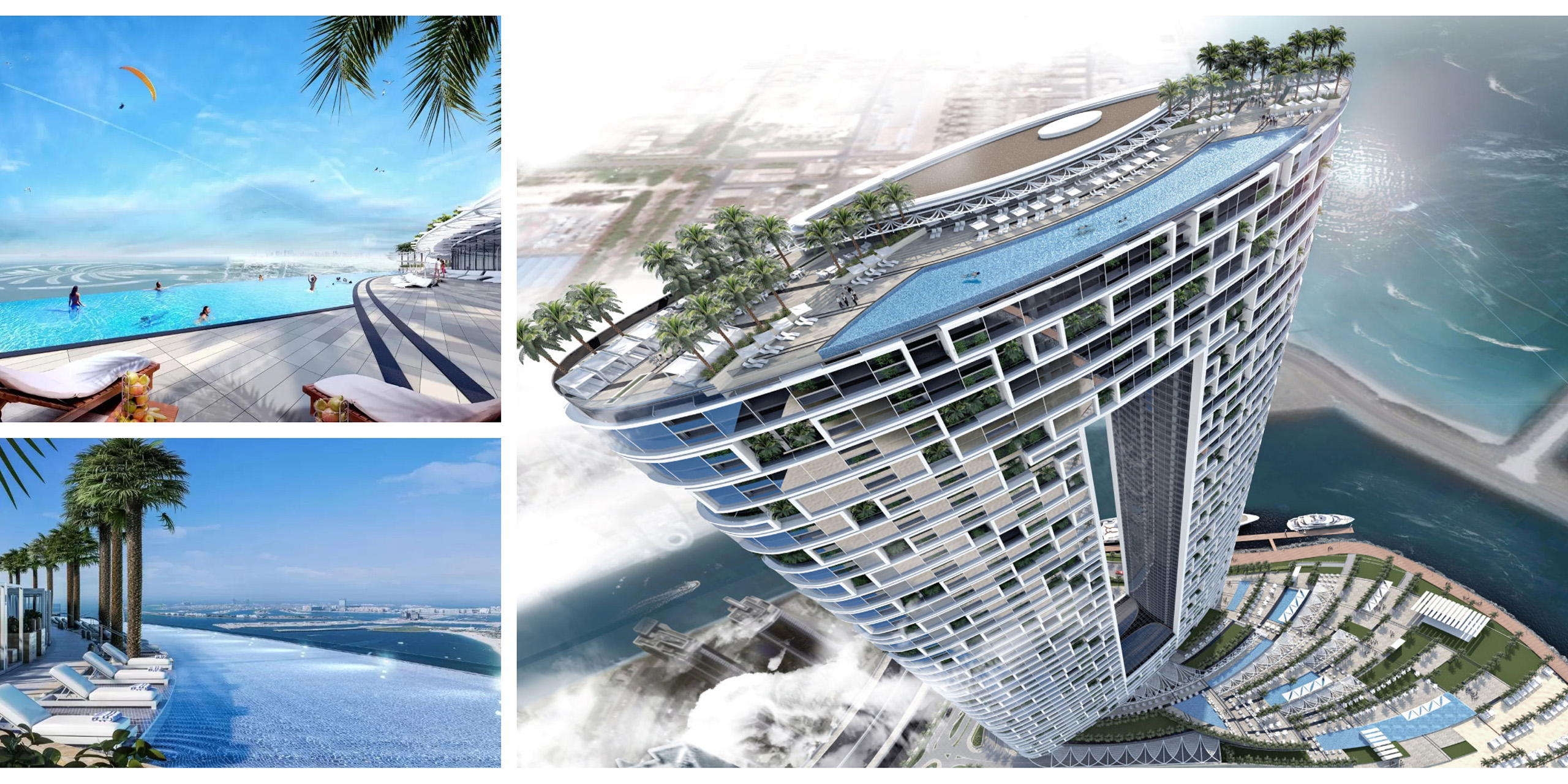 World's highest infinity pool: Dimensions
The infinity pool is almost twice the size of an Olympic-sized pool and is 94.84m tall and 16.5m wide. At its deepest point, the infinity pool is 1.2 meters deep. The panoramic view from the top is absolutely marvelous. The Jumeirah Gate is a striking architectural wonder.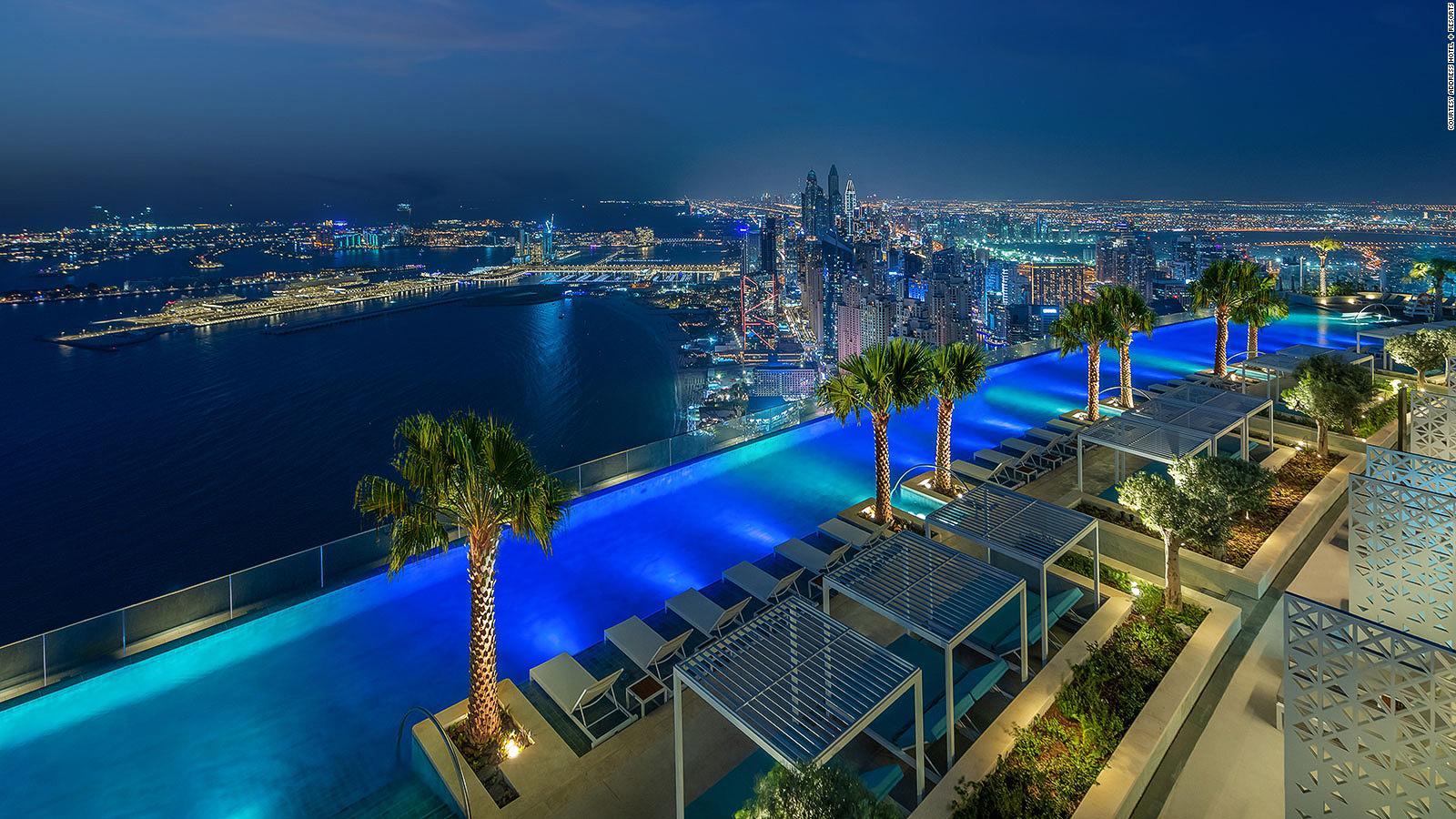 Facilities
The pool is open for all hotel guests above the age of 21. What's more? An Asian fusion restaurant-Zeta Seventy-Seven on the adjacent rooftop's 77th floor is connected to the rooftop. The towers are joined at the base from the 1st level up to the 13th level. Moreover, they have linked again from the 63rd to 77th levels.
The pool itself has everything one might need, from a swimming pool to a sun deck. It even has a jacuzzi to hit the spot and relieve muscle stress after a tiring day.
Jumeriah Gate is in the glistening marina waters. The infinity pool might be just the solution to cool off after a warm day. You'll find breathtaking views of Dubai's Marina skyline to be spectacular. The property also boasts close to one thousand apartments and 220 hotel suites. The sky bridge is the highest occupiable sky bridge floor in the world at 294.36 m.
Like most attractions in Dubai, Jumeriah Gate has not one but two record-breaking claims to set it apart. The property holds two Guinness World Record titles for its luxury, hospitality, amenities, and state-of-the-art construction.