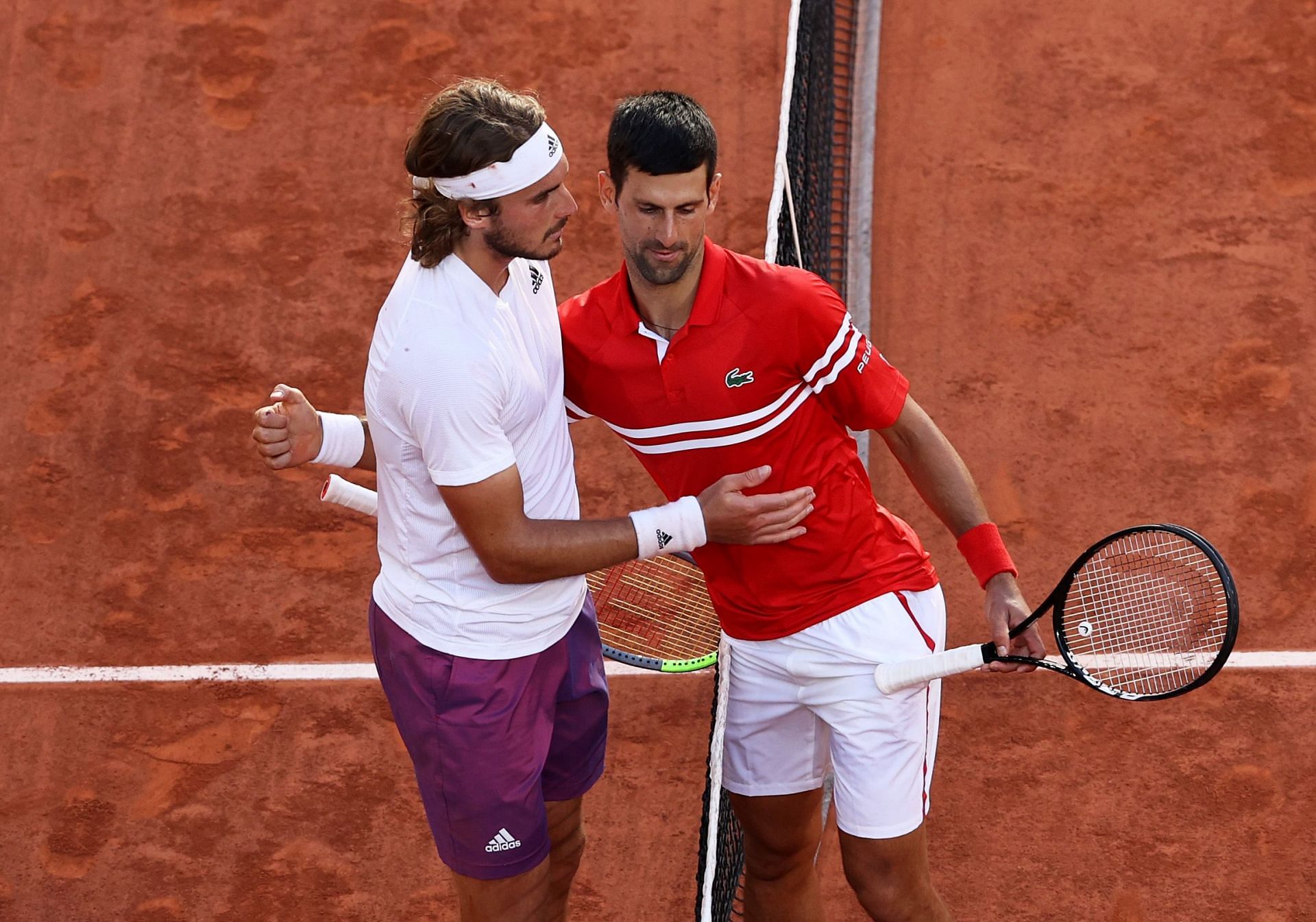 In the 2021 season, we have lots of bathroom breaks controversies and have been a hot topic all over the tennis world. After the controversy of overextended toilet breaks around Stefanos Tsitsipas and Novak Djokovic, the ATP wants to limit this to a maximum of five minutes. From the next season, ATP players will be allowed to take only one bathroom break per match, at the conclusion of any set.
The ATP news agency confirmed that every player will be allowed a maximum of three minutes from the moment they reach the bathroom. They will be given additional two minutes to change their clothes, in total every player should be back in 5 minutes on the court. If a player is unable to return within the allotted time, he will face a time violation.
This new rule was trialed at the recently-concluded Next Gen Finals in Milan. After looking at its success, the ATP has decided to go ahead and implement it on the main tour too. However, the official date from when the rules will be implemented is not yet announced by the ATP Tour.
The ATP has also decided to change the medical time-outs rules. It will now be allowed only during the changeover or at the end of the set. If the player finds himself unable to continue till the end of the set, then he/she will have to concede points.
The bathroom breaks rules needs to change: Novak Djokovic
World No 1 Novak Djokovic does not understand why the bathroom break rule is so vague and feels there needs to be a time limit on how long a player can leave the court. He also said that there should be a countdown the moment a player leaves the court.
"I have seen that Tsitsipas said that he did not do anything against the rules. And that he does not understand why he is being criticized. He also said that there should be consequences if he breaks the rules. I agree with him on that. On the other hand, I understand Andy (Murray) and Zverev as well, who had a problem with it. There should be a limit. As a player, you need to be aware that you are gone for too long and that it affects your opponents. But if we look at it by the book, Tsitsipas did not break any rules", said Djokovic.
"Us in tennis, we definitely need to put a time limit on toilet breaks. Whether it's there, five, six, seven minutes, whatever. A clock needs to be turned on and the countdown begins the moment a player leaves the court. Then you have to respect it. I do not understand why the rule is so vague. You can stay for two, you can stay for twenty minutes. That rule needs to change. I reiterate – I empathize with Andy because he cooled off. But I can understand Tsitsipas as well saying 'I do not have a stopwatch, nobody is there to tell me. That is all I can say," he added.