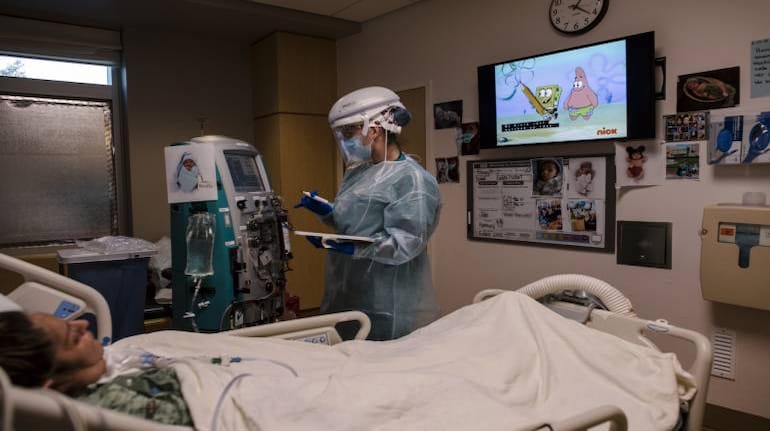 We're all suffering due to climate change. But, this Canadian woman becomes the world's first patient to be diagnosed with climate change.
Woman suffers from climate change
This Canadian woman who is facing breathing problems is possibly the world's first patient to suffer from the direct effects of climate change. According to the doctors, the poor air quality and heatwaves are responsible for her condition. The 70 something-year-old was diagnosed after a heatwave by Dr. Kyle Merrit. "All of her health problems have worsened and she's really struggling to stay hydrated. We had to figure out how to cool someone in the emergency department. People were running out to the Dollar Store to buy spray bottles," said the head of the emergency department.
Canada saw a historic heatwave in June. Unfortunately, it followed with a thick smog season kindled by the multiple wildfires. British Columbia, the westernmost region of the nation saw record-breaking temperatures earlier this year. According to experts, it led to over 500 deaths. Additionally, the wildfires worsened the air quality by 43 times than the acceptable levels.
After effects of the heatwave
The doctor in British Columbia noted that the senior citizen was suffering from asthma. But, this was the first time that he attributed climate change as a direct cause of suffering. "If we're not looking at the underlying cause, and we're just treating the symptoms, we're just gonna keep falling further and further behind. It's me trying to just..process what I'm seeing," said the emergency room doctor.
"We're in the emergency department, we look after everybody, from the most privileged to the most vulnerable, from cradle to grave, we see everybody. And it's hard to see people, especially the most vulnerable people in our society, being affected. It's frustrating," added Dr. Merrit.