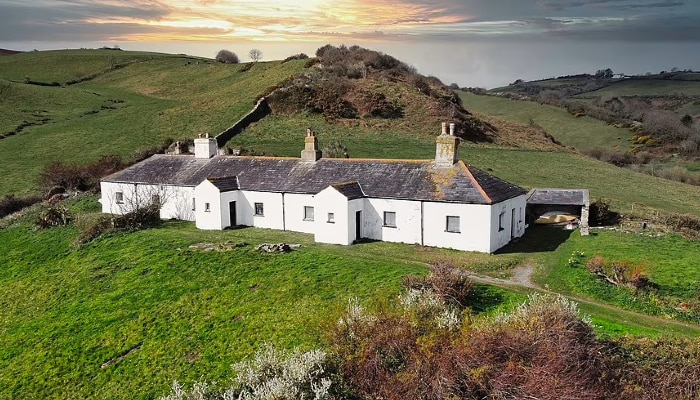 Would you like to live in a quaint place by the sea, but without internet, power, and freshwater? You may look forward to an off-grid cottage by the sea in Devon, the UK, which is now on the market for demand of €550,000 (Rs 5.56 crore), if that's your notion for a dream home and living.
The property is located at a distance from the National Trust-owned beach of Mansands. While this site offers all for a tranquil and pleasant living in the natural environment, a potential buyer may think twice.
There is no electricity or internet in the house. It is not linked to any water mains. The beautiful blue sea, on the other hand, is only a few steps away from the hilltop cottage.
The property contains two spacious bedrooms and a loft space on the second floor. There are two additional bedrooms, a shower room, and a kitchen, as well as a lounge, dining room, front, and back porches. The interior size is a whopping 1,345 square feet.
According to a Metro.co.uk article, the heating of the off-grid cottage happens without the use of electricity. It is because the reception rooms contain multi-fuel burners. There is a gas cooker in the kitchen, as well as LPG-powered lamps. The rainwater harvesting system placed in the house can collect and recycle water.
One can reach the beach in a 4×4 vehicle, according to the property's seller, Michelle Stevens of The Coastal House. Many folks are put off by the fact that the location is a 15-minute walk from the parking lot.
"You can enjoy your own private oasis, listening to the waves crashing and retreat from the stresses of everyday life," said Stevens.