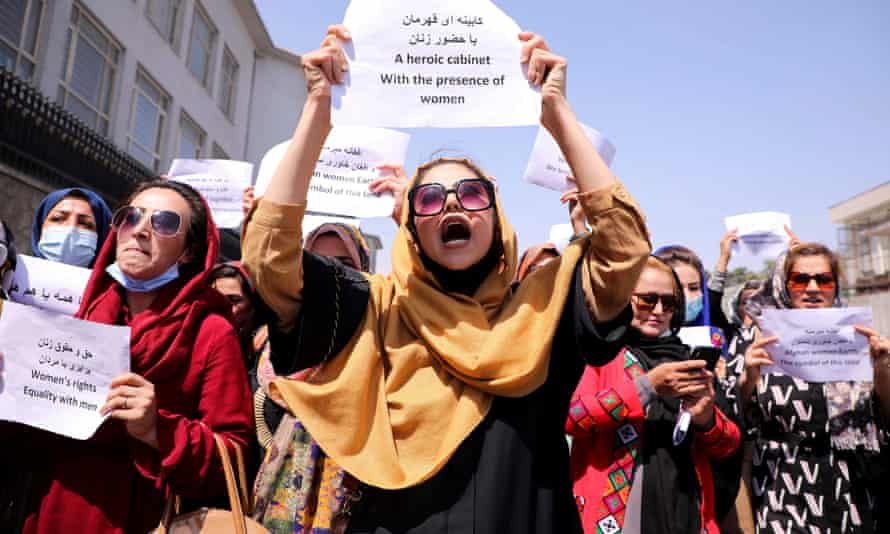 Sayed Zekrullah Hashimi, a Taliban spokesman said that women cannot be ministers and should restrict themselves to giving birth. Read to know the full ordeal of the Taliban vs women.
Taliban vs women of Afghanistan
"A woman can't be a minister, it is like you put something on her neck that she can't carry. It is not necessary for a woman to be in the cabinet, they should give birth & women protesters can't represent all women in Afghanistan," said Sayed Zekrullah Hashimi to TOLO News. He went as far as comparing the situation of a woman in a cabinet with a 'necklace they can't carry.'
The hurtful comment comes at a time when hundreds and thousands of Afghan women are taking to the streets of the country to protest against the uncomprehensive interim government formed by the Taliban. Additionally, the protest also calls out the terrorists in the cabinet who are on the FBI watchlist.
Taliban faces backlash on the government formation
The Taliban is facing backlash from not just the Afghan populace but the world. The new Afghanistan government is not holding up the promise of respecting women and their rights. Women are treated horribly and as less than a person. At present, women in Afghanistan are fighting for their rights and taking to the streets to call out the Taliban.
Likewise, in the previous rule between 1996 and 2001, the terrorist group banned girls from working and attending schools. Women in Afghanistan, forced to cover themselves completely with a hijab and burqa. Additionally, they could not step out of the house without a male accompanying them. Not following these rules resulted in brutal public punishment.