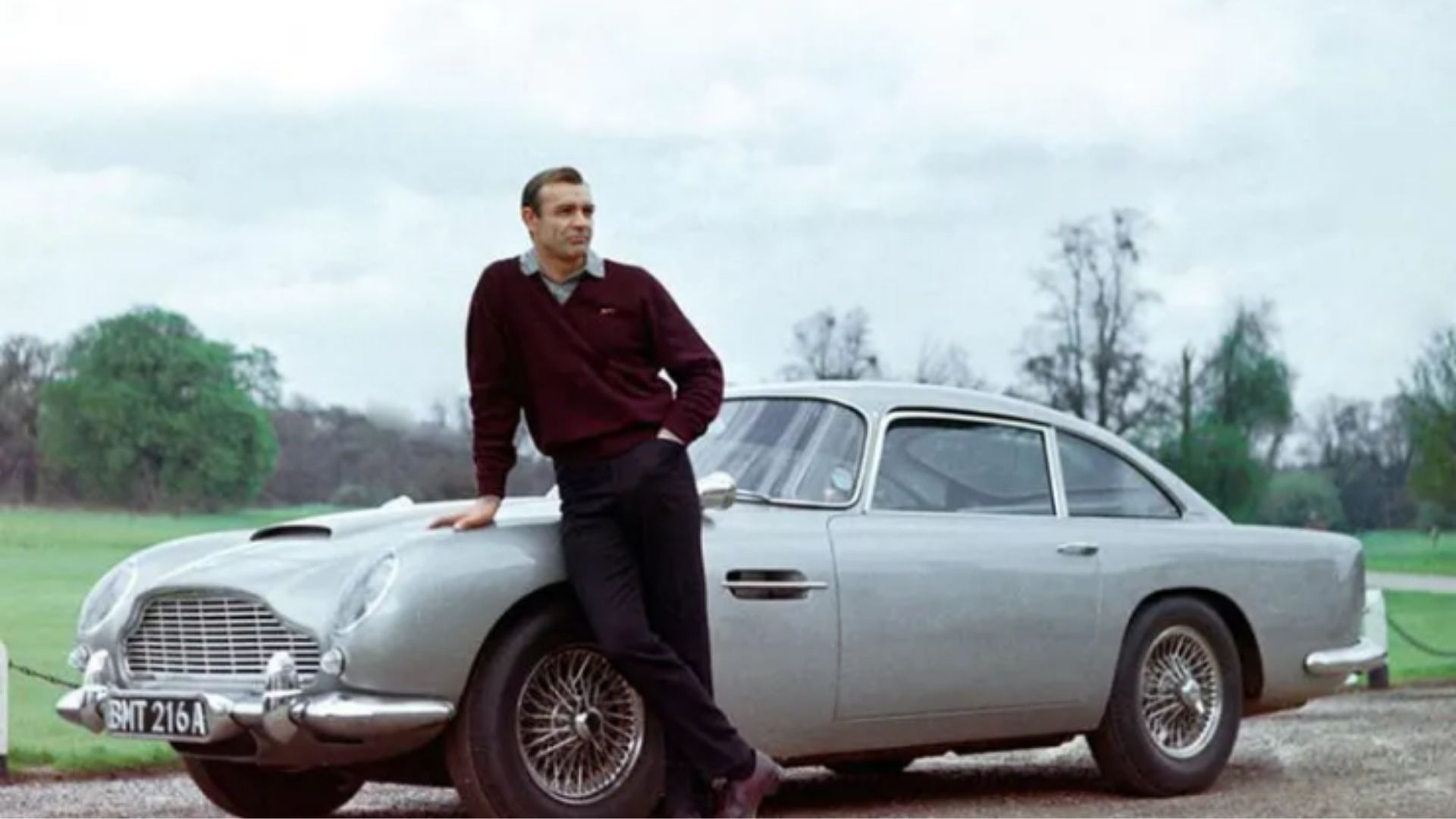 The famous James Bond's Aston Martin which was stolen has supposedly been discovered 25 years after it vanished. In 1964, during the third film in the franchise, Goldfinger, the secret agent was first seen driving an Aston Martin DB5. Although Ian Fleming pictured Bond driving a DB Mark III, the film's special effects expert John Stears persuaded Aston Martin to allow the team to utilize a DB5 prototype. As the fictional MI6 agent, Sean Connery sat in the driver's seat, completing assignments using the specially-equipped vehicle's various weaponry and equipment. Bond's long love affair with Aston Martin began with Goldfinger.
007 has become nearly associated with the luxurious British car during the course of Bond's career. The very same one was also in the following film, Thunderball. Also, numerous variations of the sports automobile appeared in subsequent installments of the franchise. In 1986, one of the four original gadget-filled Aston Martins sold off for $275,000 to the real estate billionaire Anthony Pugliese. The coveted prop, however, vanished without a trace from its storage hangar at Boca Raton Airport in Florida in 1997. The car had insurance for a stunning $4.2 million at the time.
The original Aston Martin has been discovered, according to The Telegraph, 25 years after it vanished. A recently spotted DB5 has the same VIN as the stolen car in the Bond film. The classic Aston Martin is likely to be in a private collection somewhere in the Middle East, according to investigators. This extremely uncommon model is worth £18.2 million (about $25 million).
James Bond's Aston Martin DB5
Bond's Aston Martin DB5 is one of the most recognized cars in the world. Furthermore, the original vehicle from the movie should still have all of the bells and whistles; such as numerous weapons, tire shredders, a bulletproof windshield, smoke distributors, and the agent's iconic ejector seat. In 2010, the only other authentic Aston Martin DB5 used in the film was sold at auction for $4.6 million.
Although the spy's original ride is much more than a car, James Bond and Aston Martin have developed a more commercial relationship in recent years. In the 007 universes, the Aston Martin has become a beloved and constant figure, generating toy replicas and even limited edition reproductions from the company. Even though other models have appeared in the Bond franchise, the DB5 will always remain a fan favorite. It has appeared in several films, including Goldfinger, Thunderball, Goldeneye, Casino Royale, and Skyfall. We will see the car now in the highly anticipated Bond film No Time to Die. Also, it will presumably remain in safe hands this time.