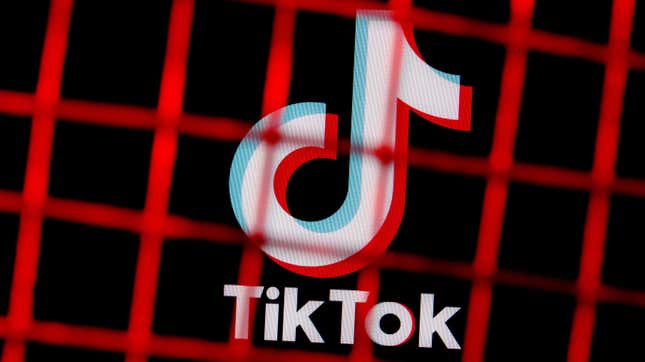 According to two NATO sources acquainted with the situation, the social networking app TikTok has been officially prohibited by NATO on the devices it supplies to its employees, citing security concerns.
On Friday, NATO officials confirmed that a memo was delivered to the person announcing the ban on TikTok. The ban was made official through the message, although TikTok was already unusable on NATO-issued devices due to internal tech constraints, according to the official.
"Cyber security is a top priority for NATO. NATO has robust requirements for determining applications for official business use. TikTok is not accessible on NATO devices," said a senior NATO official.
NATO is the latest official organization to prohibit the app, citing worries that the Chinese government could access data from TikTok users via its Chinese parent firm, Bytedance.
The application has previously been prohibited on government-issued devices in the United Kingdom, the United States, the European Parliament, Norway, and other countries.
TikTok CEO Shou Chew told US legislators earlier this month that the company is independent of China and that he has "seen no evidence that the Chinese government has access to that data; they have never asked us, and we have not provided it".
CEO Shou Chew: TikTok is relocating its data to the United States
He added that TikTok is relocating its data to the United States, where it will be held by Oracle, an American corporation.
"So the risk would be similar to any government going to an American company, asking for data," he stated.
However, western governments remain skeptical. TikTok should be "ended one way or another," said Secretary of State Antony Blinken in a separate hearing earlier this month while addressing Congress on the same day Chew was testifying. "Clearly, we, the administration, and others are seized with the challenge that it poses and is taking action to address it," he added.