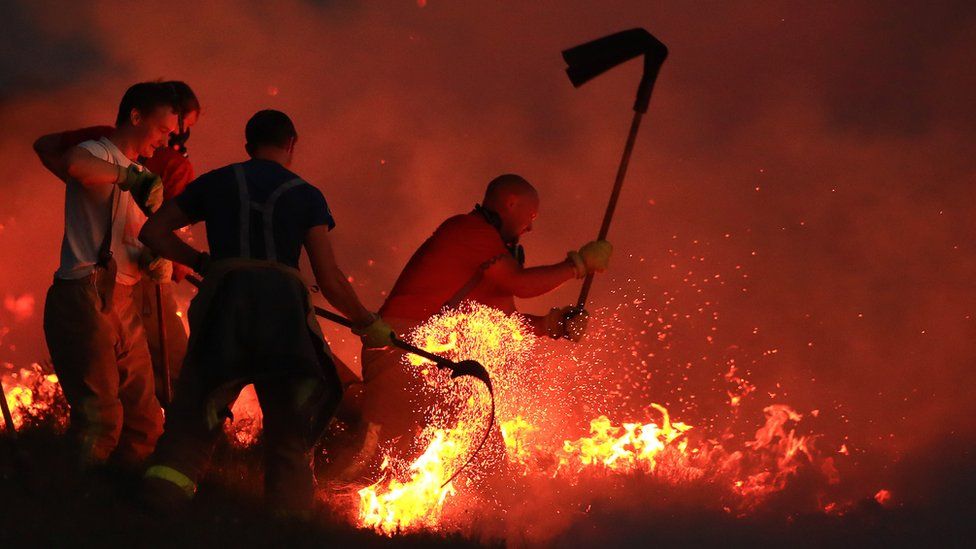 Human activity is altering the climate in irreversible ways, at unprecedented speed. The latest IPCC report is a 'code red for humanity.' Read to understand what the 'landmark study' reveals.
What is the IPCC report all about?
According to the latest report from the researchers of the Intergovernmental Panel on Climate Change (IPCC), humans are to blame for this massive incoming and ongoing disaster. Moreover, the enormous hurricanes, mass heat waves, and a never-ending stream of weather extremes have just begun. The report addresses the latest understanding and advances in climate change, in addition, to combining evidence and observations. "Today's IPCC Working Group 1 Report is a code red for humanity," said Antonio Guterres, the Secretary-General of the United Nations. "The alarm bells are deafening. This report must sound a death knell for coal and fossil fuels before they destroy our planet," stated Guterres.
The report is the first major scientific report reviewing climate change since 2013. The key release comes merely three months before COP26, the Climate summit in Glasgow. "If we combine forces now, we can avert climate catastrophe. But, as today's report makes clear, there is no time for delay and no room for excuses. I count on government leaders and all stakeholders to ensure COP26 is a success." he added.
Code red for humanity: A wake-up call?
"It is unequivocal that human influence has warmed the atmosphere, oceans, and land," reports the study. Additionally, it adds that the global surface temperatures have risen faster than any other half-century period over the last 2,000 years. In conjunction with this, the past five years and the decade has been the hottest since 1850. This change is 'already affecting many weather and climate extremes in every region across the globe.' Keeping temperatures below 1.5C is still a major goal.
The report clarifies that the effects we have so far experienced have made drastic changes to the planet and are irreversible even in centuries. Moreover, our influence on the environment is likely to be the main driver for melting glaciers and a surge in sea levels. A 2m rise by the end of this century is almost a certainty now. After all, the rate of sea levels rising has tripled in comparison to the 1901 to 1971 period.
"By using sports terms, one could say the atmosphere has been exposed to doping, which means we have begun observing extremes more often than before," simplified Petteri Taalas, the Secretary-General of the World Meteorological Organization. Campaigners and governments were quick to react to the alarm raised. However, it is not enough unless they are upheld with steps to avert the impending and ongoing crisis. It's time to think about the safety of the environment and the lives that depend on it.