We can't picture anyone else playing Forrest Gump other than Tom Hanks or Reese Witherspoon as Elle Brooks in Legally Blonde. However, these are just two iconic roles that were first given to other well-known actors, who declined. So, here is a list of actors who turned down some iconic movie roles.
A list of actors who turned down some iconic movie roles
Forrest Gump
Starred: Tom Hanks as Forrest Gump
Turned down by: John Travolta
Instead of playing the title role in Robert Zemeckis' masterpiece, John Travolta chose to appear in Pulp Fiction. The two films were pitted against each other at the 1995 Oscar Awards, with Forrest Gump winning six awards (including a Best Actor award for Tom) and Pulp Fiction winning one.
Legally Blonde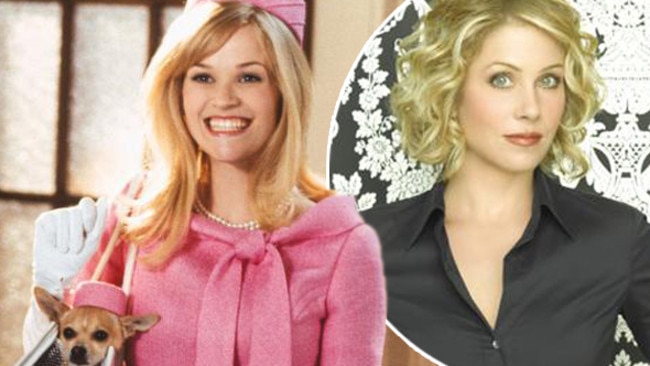 Starred: Reese Witherspoon as Elle Woods
Turned down by: Christina Applegate
Christina has later stated that declining the main role in the successful 2001 comedy was a "stupid move."
"I got scared of kind of repeating myself," Christina revealed in 2015. Reese Witherspoon finally landed the famous role, which is still perhaps her most well-known.
The Matrix
Starred: Keanu Reeves as Neo
Turned down by: Will Smith
In the second and third Matrix films, Keanu collaborated with Will Smith's wife Jada, although the Fresh Prince actor was originally considered for the starring part.
He subsequently said that he believes he would have "messed it up" the part if he had taken it on. "The Matrix is a difficult concept to pitch," he told Wired in 2004. "In the pitch, I just didn't see it. I watched Keanu's performance – and very rarely do I say this – but I would have messed it up. At that point, I wasn't smart enough as an actor to let the movie be."
Titanic
Starred: Kate Winslet as Rose DeWitt Bukater
Turned down by: Gwyneth Paltrow
Gwynnie said that her mother thought it was "not ladylike" to openly discuss parts she had turned down, including the lead in Titanic. She also went on to say that she "couldn't change the past."
Star Wars
Starred: Harrison Ford as Han Solo
Turned down by: Burt Reynolds
According to Business Insider, the late Hollywood legend stated that he "just didn't want to play that kind of role at the time". Before Harrison Ford was on the project, screen icon Al Pacino also said no.
Brokeback Mountain
Starred: Heath Ledger and Jake Gyllenhaal as Ennis Del Mar and Jack Twist
Turned down by: Leonardo DiCaprio, Brad Pitt, Matt Damon
The makers of the Oscar-winning picture struggled to cast the two major parts, with some of Hollywood's greatest names declining the project. "Nobody wanted to do it. They all said no" – director Gus Van Sant, who was eventually replaced by Ang Lee, told IndieWire. Heath Ledger, who played farmer Ennis, got a Best Actor nomination while Ang Lee won the Best Director Oscar.