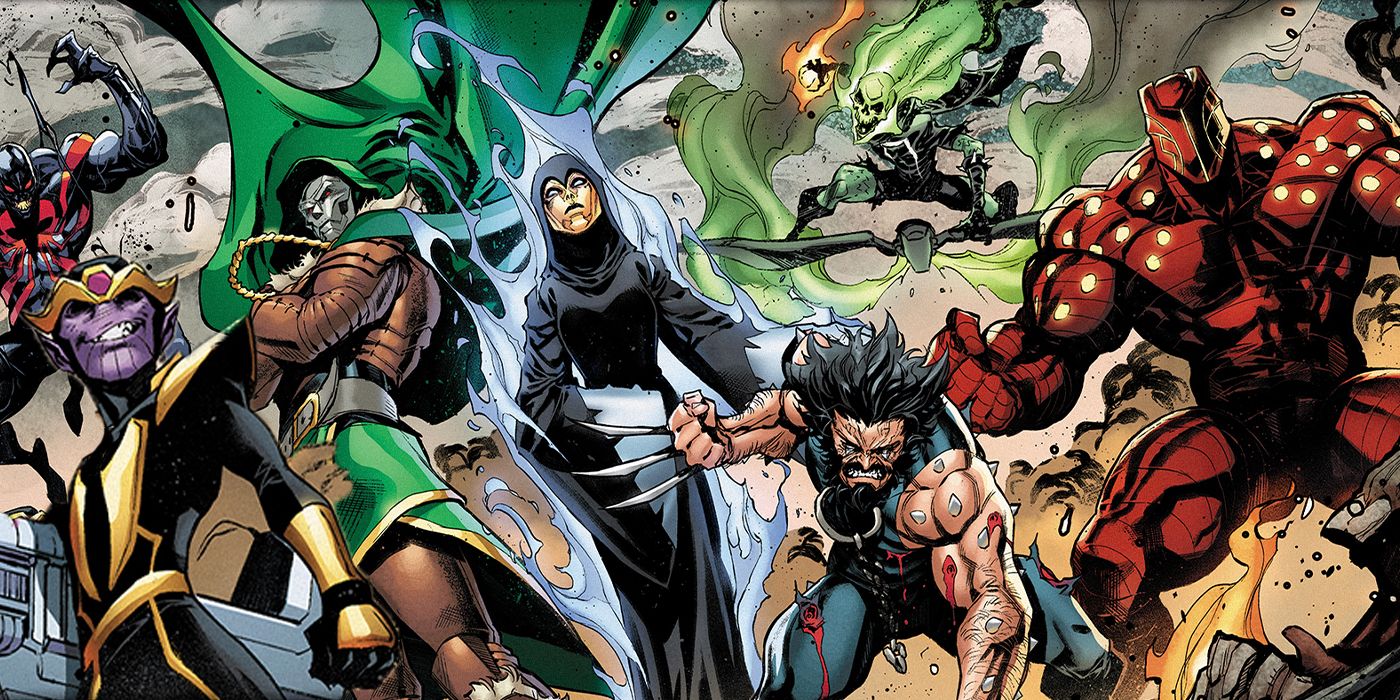 Marvel's Avengers are ready to face a completely new enemy from the Multiverse. The Multiversal Masters of Evil are out in a teaser for a forthcoming arc. Some of the Avengers' greatest heroes and antagonists are combined in the new villains. They include Green Goblin and Ghost Rider pairing, Spider-Man and the Punisher merging, and a young Thanos bent on murdering everyone.
The Avengers is currently attempting to save She-Hulk. she prepares to join the Winter Guard as a new Winter Soldier. The Avengers will face up against a new Multiversal band of baddies once Marvel's World War She-Hulk event is done. In the Avengers Free Comic Book Day Special, the Multiversal Masters of Evil made their appearance. They quickly established themselves as one of the most ruthless organizations of villains Earth's Mightiest Heroes have ever faced.
The tale teased a new Avengers Mansion guarded by a group of different incarnations of Deathlok residing at the God Quarry at Marvel's end of Infinity in Avengers Free Comic Book Day Special #1 by Jason Aaron, Iban Coello, and Brian Reber. The DeathlokS function as marshals for all of space and time, resolving problems and saving lives without anybody knowing. When the Deathloks attempt to travel to different Earths, they are stopped by the Multiversal Masters of the Universe. They murder the heroes, then prompting one Deathlok to send a message to other Earths in the Multiverse, requesting assistance from the Avengers. Marvel has now given more information regarding the forthcoming storyline.
Avengers Issues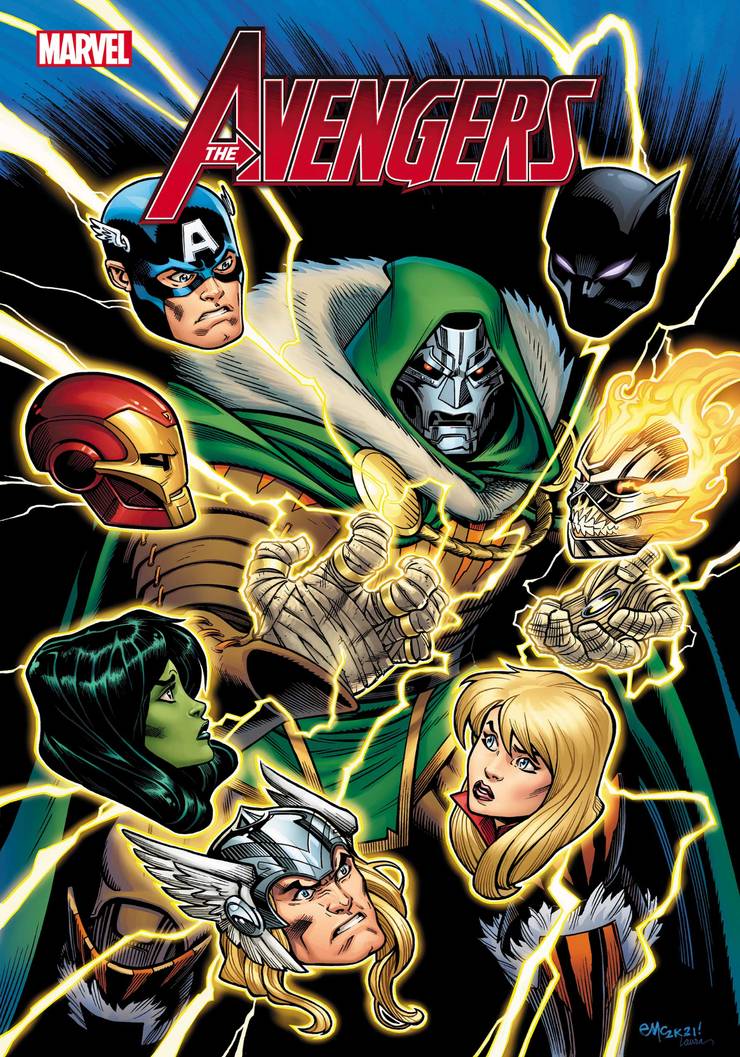 Avengers #750 will be a 96-page storyline involving art by Carlos Pachecho, Aaron Kuder, Ed McGuinness, and Javier Garron. Also, it will continue Jason Aaron's Avengers run. Thor will be written by award-winning author Christopher Ruocchio (The Sun-Eater) and artist Steve McNiven for the book.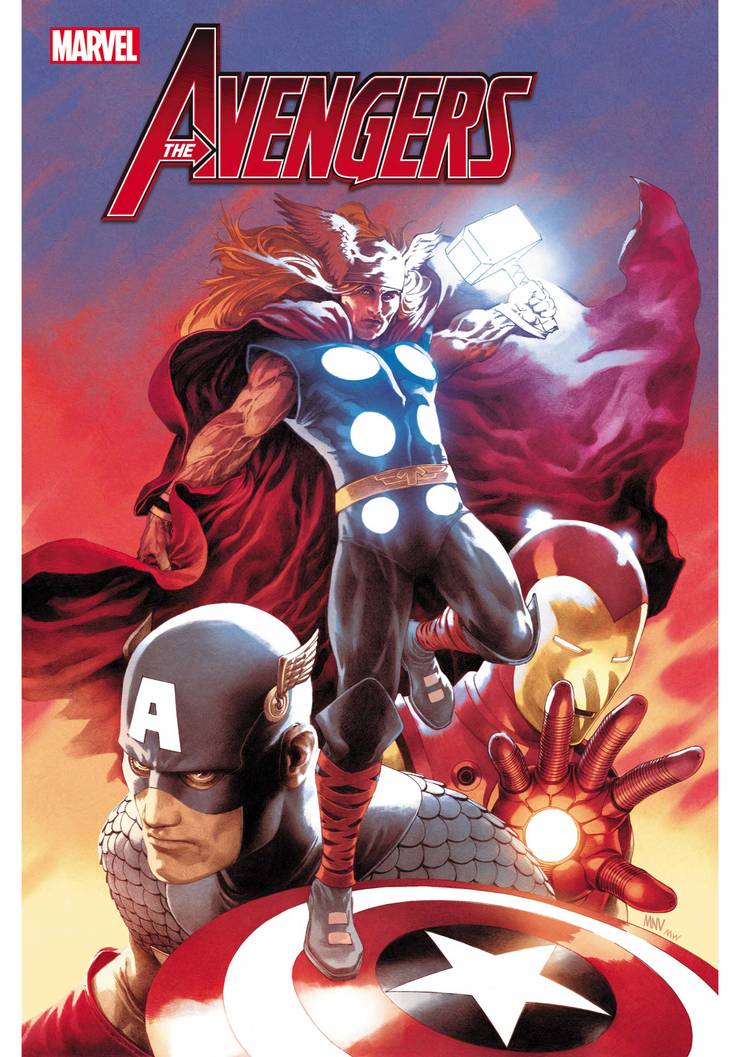 The Multiversal Masters of Evil was first featured in Avengers Free Comic Book Day #1. It will also appear in this issue. The preview showcases the remixed heroes and villains from the FCBD narrative. Also, featuring a new Wolverine, Destroyer, and a kid-version of Thanos.
Nobody ever claimed to be a part of the Avengers was easy. Things are about to get even more difficult for Earth's Mightiest Heroes; with the looming danger of the Multiversal Masters of Evil. This new enemy team also appears to be the worst of the worst in the Multiverse. It is comprising of terrible Marvel equivalents with unknown talents. When Avengers #50 (legacy number #750) hits comic book shelves in November, the Avengers will square up against the new villainous squad.