Sushant Singh Rajput's sea-facing Bandra apartment, where he was found dead, is up for rent. A year after the actor's tragic demise, the owners have put the house up for lease.
Sushant Singh Rajput's Bandra apartment: Rent
According to reports, Rajput paid Rs 4.5 lakhs as rent. However, the current lease is at Rs 4 lakhs per month. He rented the apartment in December 2019 and had the agreement to stay till 2022.
"Because of the pandemic, the property hasn't received that many inquiries. The few interested buyers who have shown up have always inquired about Sushant Singh Rajput," said a celebrity property broker in charge of the apartment.
The house is perfect for someone who likes a scenic view. The actor lived with his friend Siddharth Pithani and girlfriend Rhea Chakraborthy. Pithani is in the custody of the narcotics control bureau. The owners and brokers hope that Rajput's untimely death will not affect the future tenant's decisions.
Case: A year after Rajput's death
Yesterday marked the first anniversary of the jovial actor and a true learner. His sister Meetu Singh took to Instagram to mark this devastating day to express herself. The picture shows three of his sisters mourning by his photo. Several fans and Bollywood stars also expressed their sadness and remembrance on social media.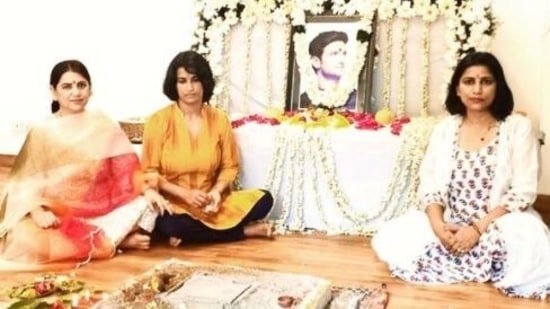 Additionally, a law student filed a complaint seeking a fair investigation with the National Human Rights Commission (NHRC) to mark this day. According to reports, the complaint stated the actor's unnatural demise and that he was a victim of nepotism. The Central Bureau of Investigation (CBI) assured that "all aspects of the case are being looked into meticulously." The investigation is still ongoing.