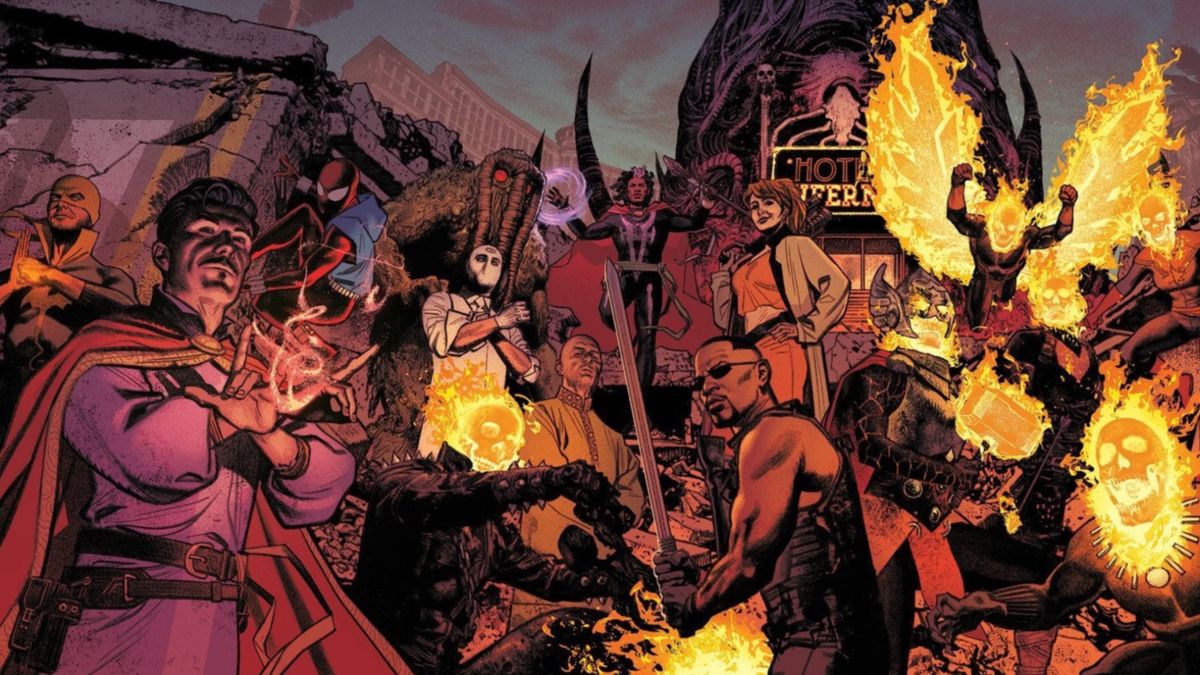 The surprising announcement of Marvel's Midnight Suns, a tactical RPG from XCOM developer Firaxis Games and published by 2K Games, was made during Gamescom 2021's Opening Night Live display. When Marvel's Midnight Suns arrive early next year, it promises to be an action-packed adventure that immerses players in the life of a customizable superhero. Midnight Suns is a loose adaptation of the early 1990s Marvel Comics series Midnight Sons, which follows a group of darker, magically inclined heroes in a battle against demonic forces.
While the game pulls a lot from the comic series, such as the general premise and heroes and villains, it also introduces a few new characters, some of whom were not present throughout the Midnight Sons run.
However, there hasn't been much information released concerning the game's plot. The reveal video for Marvel's Midnight Suns sees characters working together to raise a mysterious woman from her crypt. She is revealed to be Lilith, the mother of all demons, who has also been revived from the grave and must be stopped by the Midnight Suns superhero team. Here's all we know thus far about the game.
Marvel's Midnight Suns – Release date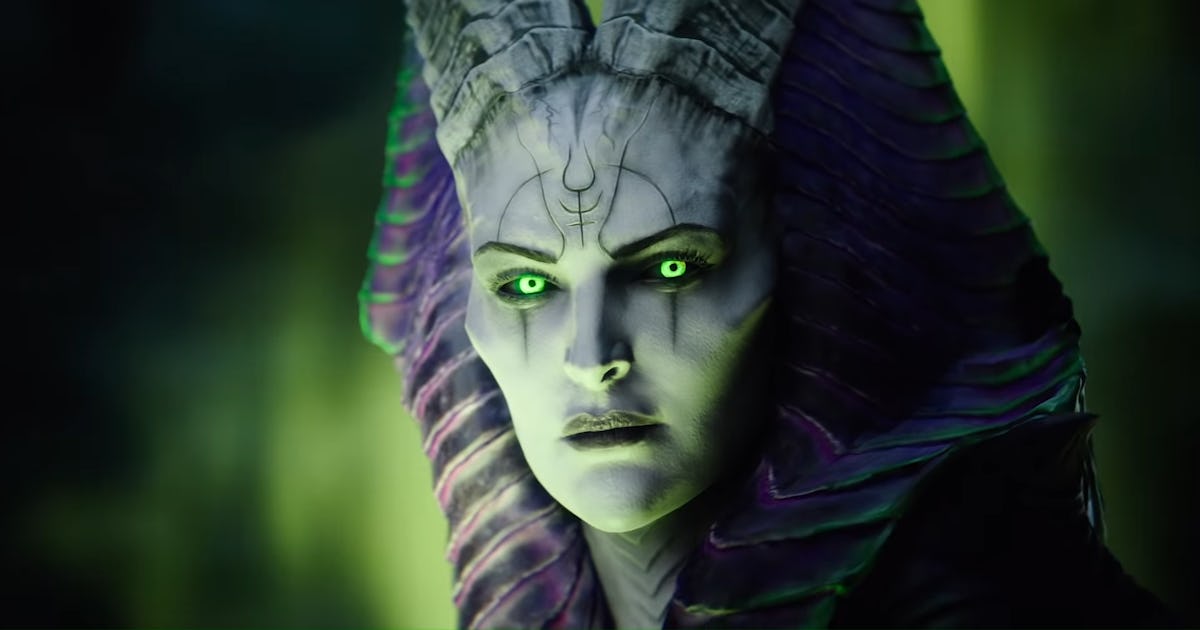 The actual release date for Marvel's Midnight Suns is not clear. However, the plan of releasing it is for March 2022. It will be available for the PlayStation 4, PlayStation 5, Xbox One, Xbox Series X|S, and PC.
Marvel's Midnight Suns – Characters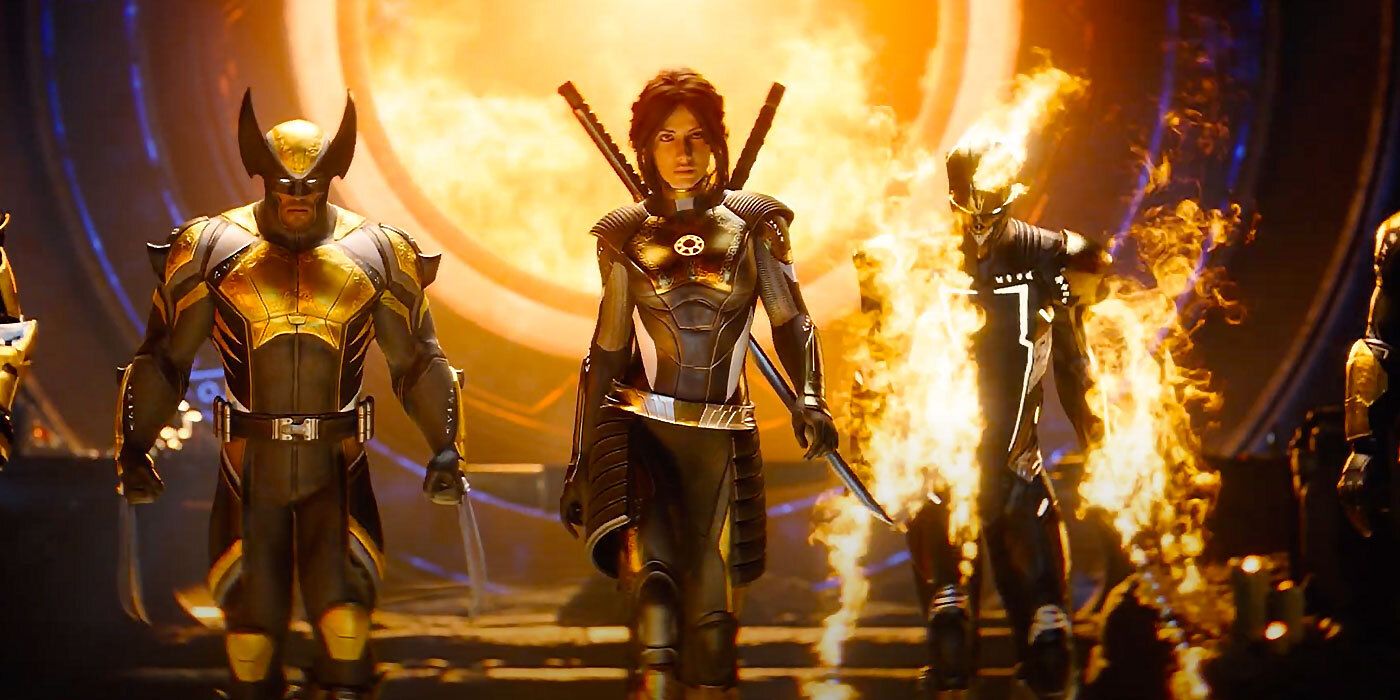 The character selection for Marvel's Midnight Suns is remarkable, including numerous well-known heroes from many comic universes. The Avengers' Captain America, Ironman, Captain Marvel, and Dr. Strange make appearances, as do the Runaways' Nico Minoru, the X-Wolverine Men's and Magik, and the Midnight Sons' Ghost Rider and Blade. There will be 12 heroes available at launch, so expect more announcements soon.
The Hunter, a brand-new character that players can personalize from their appearance to their abilities, is the most notable. The Hunter's sole known facts are that they are a master demon hunter and Lilith's kid.
Gameplay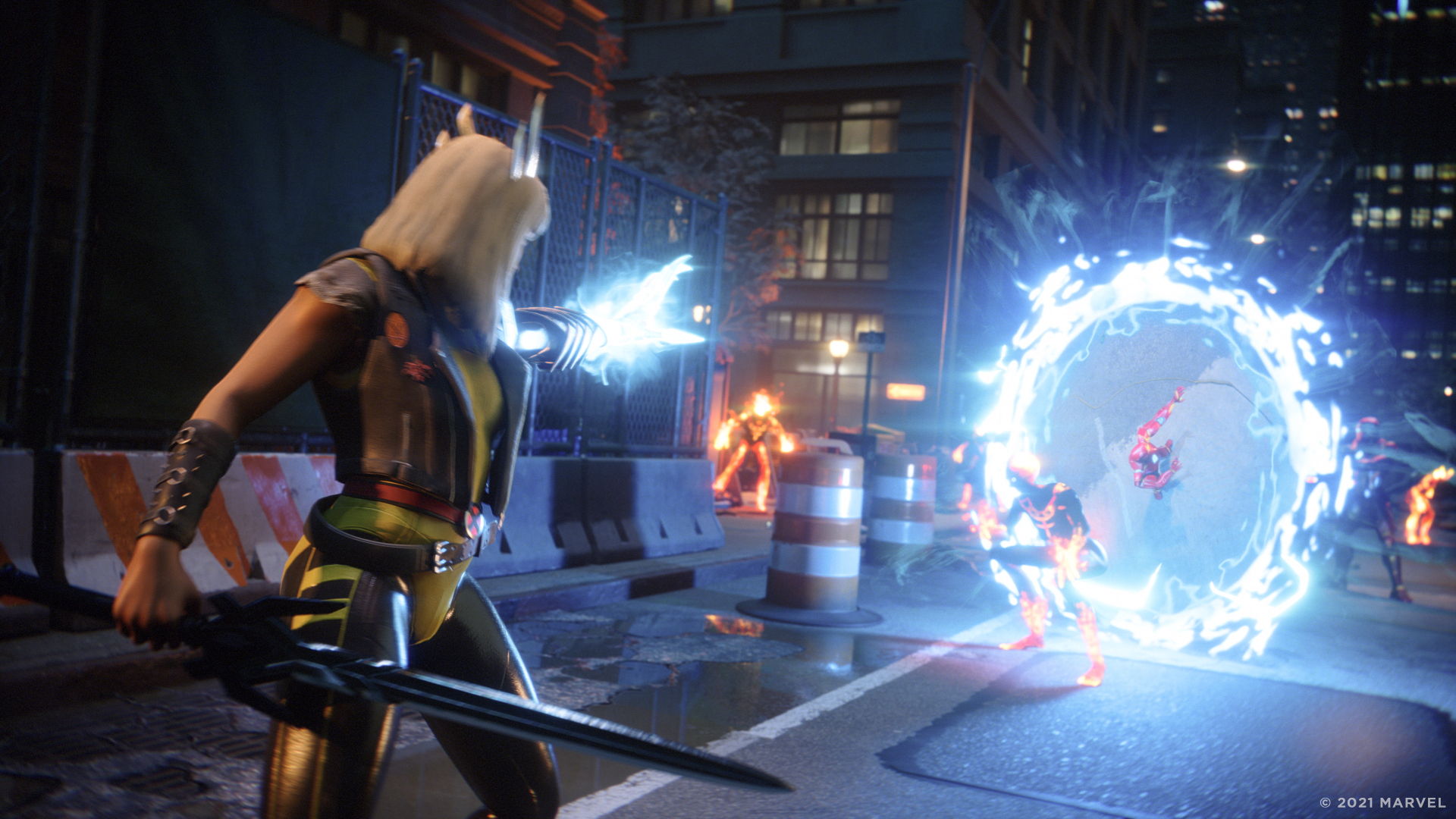 A new Marvel's Midnight Suns gameplay walkthrough clip, unveiled at an exclusive IGN event, reveals a preview of what's to come. Midnight Suns is a tactical role-playing game that lets players customize their powers and strategize as they see appropriate. Each mission allows players to team up with up to two heroes, each of whom has its own set of skills.
Another important aspect of the game is living with the Midnight Suns. Players will have several speech options while chatting with NPCs, though it's unclear how this roleplaying element will affect the overall tale. Developing relationships with the heroes, on the other hand, unlock additional skills and upgrades.
The card system is where the players select cards with distinct abilities to build a unique gameplay strategy. It accounts for a large portion of Marvel's Midnight Suns' personalization options. Players will deal with a random hand of cards for the heroes accompanying them when they go on a quest; necessitating the ability to the strategy based on luck of the draw.
Settings
Marvel's Midnight Suns are situated in a variety of unique settings. Also, a few familiar locations from the Marvel Cinematic Universe. The gameplay clip teased HYDRA dungeons, the Avengers' tower, and Dr. Strange's Sanctum Sanctorum, as well as several unremarkable locales around the city. All of the places seen so far indicate that the game's actions would be earthbound. A certain desert-like landscape suggests that travel outside of NYC is also possible.
The Abbey, a massive, renovated cathedral that houses The Hunter's secret crypt, is the Midnight Suns' center of operations. As The Hunter, players will be able to explore the Abbey and befriend, but not romance, other Marvel characters. The Abbey has a kitchen, a sitting space, and a war room. But as Marvel's Midnight Suns approach its release date, more will likely be revealed.