Israel started administering COVID-19 shots for kids between the ages of 5 and 11. Here's what you need to know.
COVID-19 shots for kids in Israel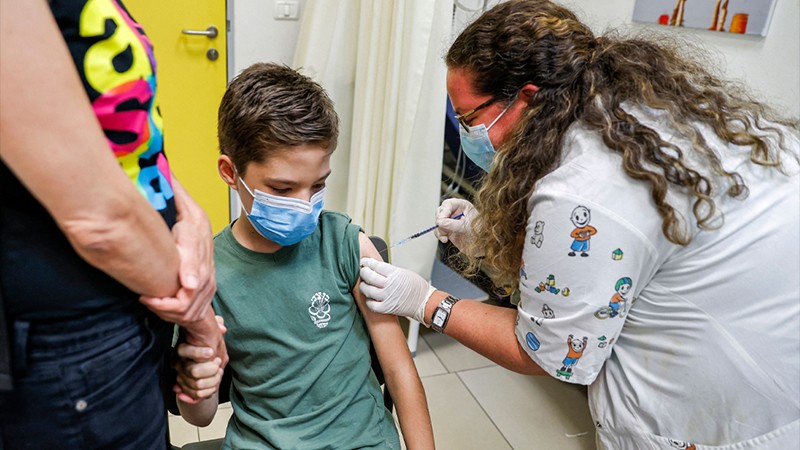 Israel has been seeing a relatively lower number of daily infections since it emerged from the fourth wave of covid infections. However, new statistical data from their health ministry shows that most of the new cases are among children and teenagers. Almost half of the new cases are among children between the ages of 5 and 11. Hence, officials believe that vaccinating children will help in reducing cases. Additionally, it might also help in starving the possibility of a fifth wave.
Naftali Bennett, the Israeli Prime Minister brought his nine-year-old son David for the jab, encouraging more vaccinations in the future. The nation has a population of over 9 million. Out of them, over 1.3 million caught the infection. Additionally, over 8,100 people lost their lives to covid since the start of the pandemic. The nation's vaccination drive for children took off on Monday afternoon with the czar calling it a "celebration day for children and parents who can now protect their kids".
Vaccination for children kicks off
Israeli media reported a low demand for covid shots on the first day. According to health officials, several hundred children got the vaccination on Monday. Additionally, 24,000 vaccination appointments are pre-booked for Tuesday. The numbers only make up 2.5 percent of the eligible population. But, officials believe that more people will get their children vaccinated soon.
"The disease is mild (in children), but there are cases where the disease can continue with long-term symptoms such as insomnia and muscle aches," said Salman Zarka. Zarka, the coronavirus czar for Israel is responsible for coordinating Israel's response and preparedness to covid-19. "parents should celebrate because the vaccine will not only provide protection to children but also allow normal life to return," added Zarka.