The judges dropped the Rittenhouse gun charge. And, prosecutors in the murder may no longer have the best chance of convicting the man from Illinois. Here's everything you need to know about the murder trial.
All about Rittenhouse gun charge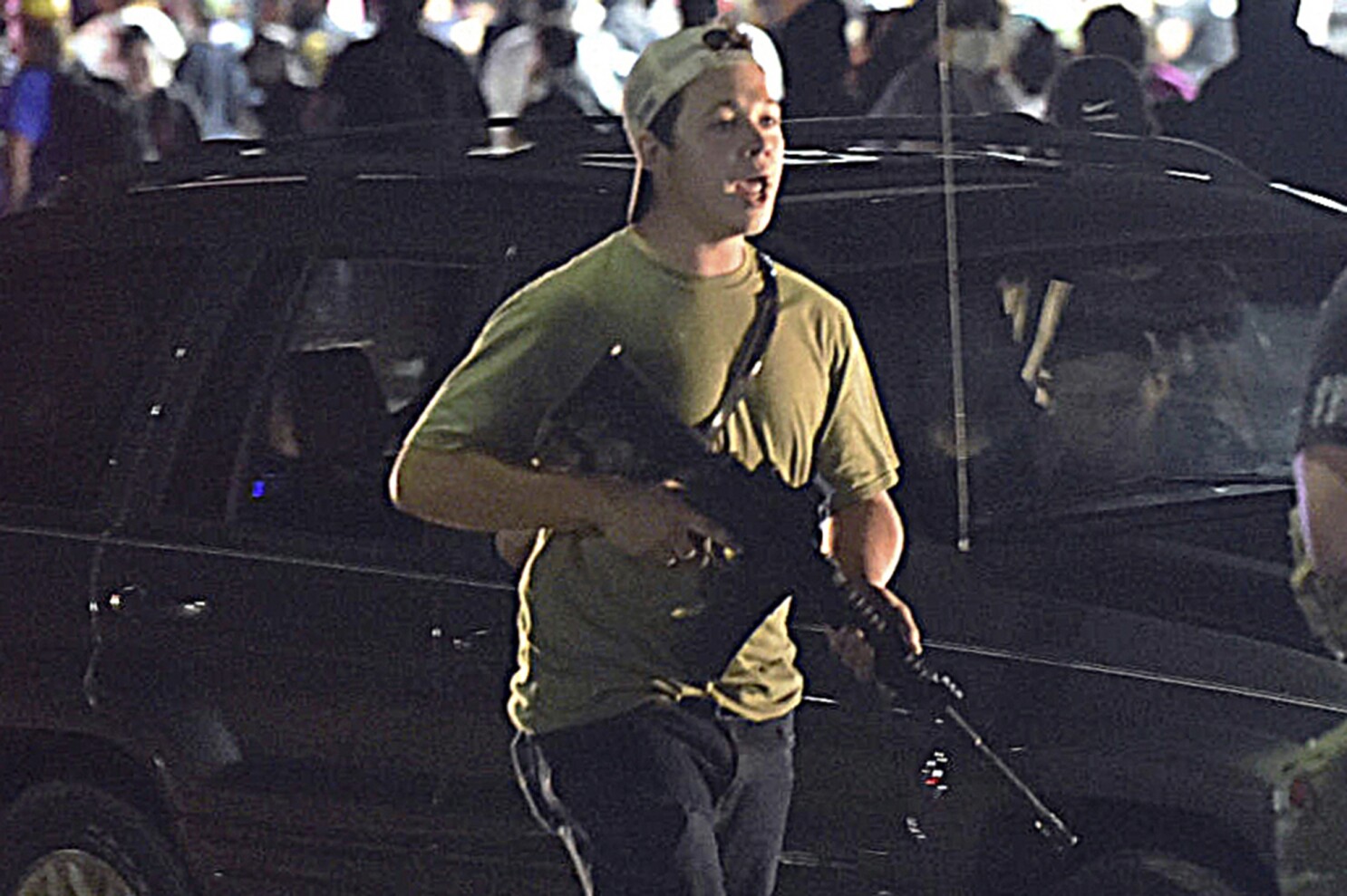 Kyle Rittenhouse shot three men with a Smith and Wesson, AR-15 style rifle last year, killing two men during the chaotic police brutality protest in Kenosha. The jury underwent deliberation before stating Rittenhouse as not guilty for five felony charges, including a count for murder. After all, a murder charge can lead to a lifetime in a prison sentence. However, the jury did not get to consider the charge for possessing a gun. Rittenhouse, aged 17 at the time of the charge, was armed during the shootings with a semi-automatic AR-style rifle, strapped on his chest.
However, Rittenhouse left the court with a misdemeanor. The charge is punishable with a maximum of nine months of the prison house. However, the sentence was probably offered to Rittenhouse with a lesser conviction if it was persuaded by self-defense claims. However, it was agreed that the decision to carry a gun on the streets of Kenosha during the protests was a very bad idea.
Here's what happened at the trial
On Monday, Judge Bruce Schroeder allowed the defense motion and this led to the tossing of the Rittenhouse gun charge. Mark Richards and Corey Chiarafisi, the Rittenhouse attorneys pointed out an exception in the law. According to this loophole, minors possessing rifles and shotguns is fine as long as it has long barrels. "Any person under 18 years of age who possesses or goes armed with a dangerous weapon is guilty of a Class A misdemeanor. This section applies only to a person under 18 years of age who possesses or is armed with a rifle or a shotgun if the person is in violation," states the law.
However, James Kraus, the Assistant District Attorney argued that the exception renders the state's prohibitions on guns for minors useless. But, the judge went with dismissing the charges when it was acknowledged that the rifle's barrel was longer than inches. Additionally, the dismissal of the Rittenhouse gun charge was supported by Michael Cicchini, a Kenosha-based defense attorney. "There doesn't seem to be much ambiguity here. It should have been dismissed earlier," stated Cicchini.
Gun laws and minors
The history and evolution of laws on minors and guns are very tricky. Before 1987, children were banned from possessing pistols in Wisconsin. It was later extended to all firearms after four years by Gov. Tommy Thompson, a republican and the then governor. However, the very law stated that minors could possess long guns for hunting if the barrels were at least one foot long. However, the legislation has seen a lot of changes since then and the wording is not straightforward. Judge Schroeder admitted that he was confused when the attorneys requested for dropping the gun charge.
Milwaukee attorney and former Waukesha County's prosecutor Tom Grieve speculates that the exception was in place to allow minors to hunt. However, the lawmakers might not have imagined that it could be used to protect children carrying long guns at protests. "I think it was designed with an eye toward hunting and enabling law enforcement to add additional charges against minors hunting without a license. Wisconsin is a hunting state. When people talk about long arms, they're thinking in the hunting context," he added.
"There are a number of things we don't allow young people under 18 to do. There are reasons for that. Judgment isn't as perfect at age 16 as it is much later. We've seen what that means in Kenosha, with the tragic outcome," said Jeri Bonavia, the executive director of the Wisconsin Anti-Violence Effort. Bonavia's group works towards reducing gun violence. "National Rifle Association was making a national push to get guns in children's hands. Especially in the late 1990s and early 2000s, in hopes of creating lifetime gun owners. The caveat may have been part of that push, But, it appears that minors can possess long guns as long as they're not sawed-off," she explained.