According to the Southern African Foundation for the Conservation of Coastal Birds, a swarm of honey bees killed up to 63 endangered African penguins on a beach outside the South African port city of Cape Town.
"After tests, we found bee stings around the penguins' eyes," the report quoted David Roberts, a clinical veterinarian with the foundation.
The protected birds were discovered dead on Friday. Also, their deaths are likely to be a cause of sting by Cape honey bees.
"This is a very rare occurrence. We do not expect it to happen often, it's a fluke. There were also dead bees on the scene," Roberts told AFP.
"The penguins… must not die just like that as they are already in danger of extinction. They are a protected species," he said.
The birds were from a colony in Simon's Town, a tiny town near Cape Town, according to the article.
The Cape honey bees are an important part of the ecosystem of the national park.
Honey Bees killed penguins, The species that is already in trouble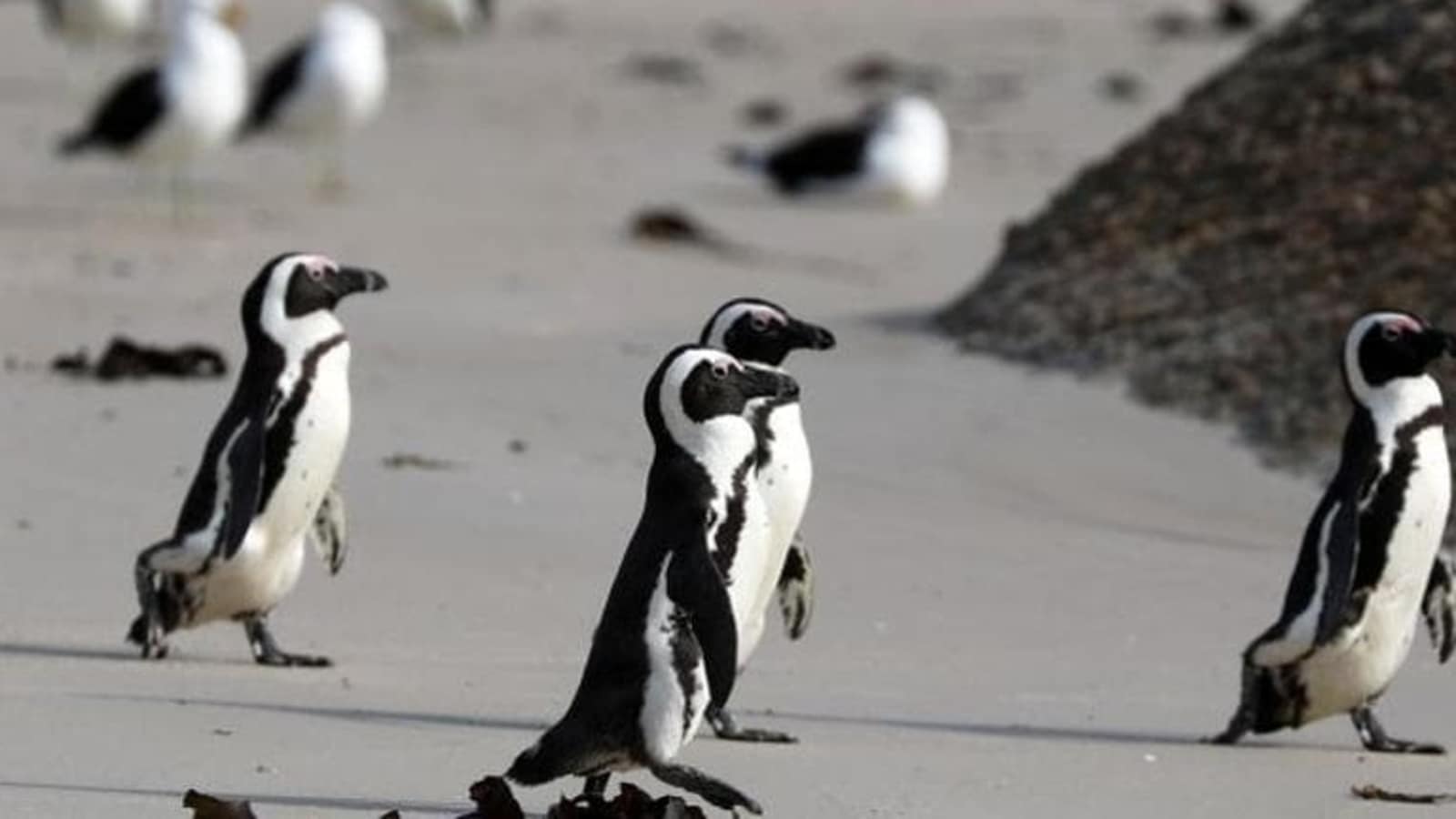 According to the South African National Parks, the penguins' bodies were sent for post-mortems. Samples were sent for disease and toxicological testing.
"There were no external, physical injuries found on any of the birds," said a statement issued by the parks.
According to the report, post-mortem examinations revealed that all of the dead birds had several bee stings. The spot where the penguins died also included a lot of dead bees. Therefore, it's clear that the honey bees killed the penguins.
"Therefore preliminary investigations suggest that the penguins died because of being stung by a swarm of Cape honey bees," SANParks said in the statement.
Environmental conservation group SANCCOB said in a statement on Facebook that they, along with SANParks, will maintain a "watchful eye" on the birds.
"Losing over 60 healthy and most likely breeding, adult African penguins is quite a blow for the Boulders colony, and the species that is already in trouble," it said.
"Our Rangers and SANParks – Table Mountain National Park will monitor the nests in the area as some of these birds would have had eggs and chicks, and one partner often can't supply sufficient food or leave the chicks alone. There might be a need to rescue and hand-rear some of them so we'll keep a watchful eye, as always."
The southern African coast and islands are home to African penguins.
African penguins are on the International Union for Conservation of Nature's red list. It then indicates they face a high risk of extinction, according to an ABC's article.