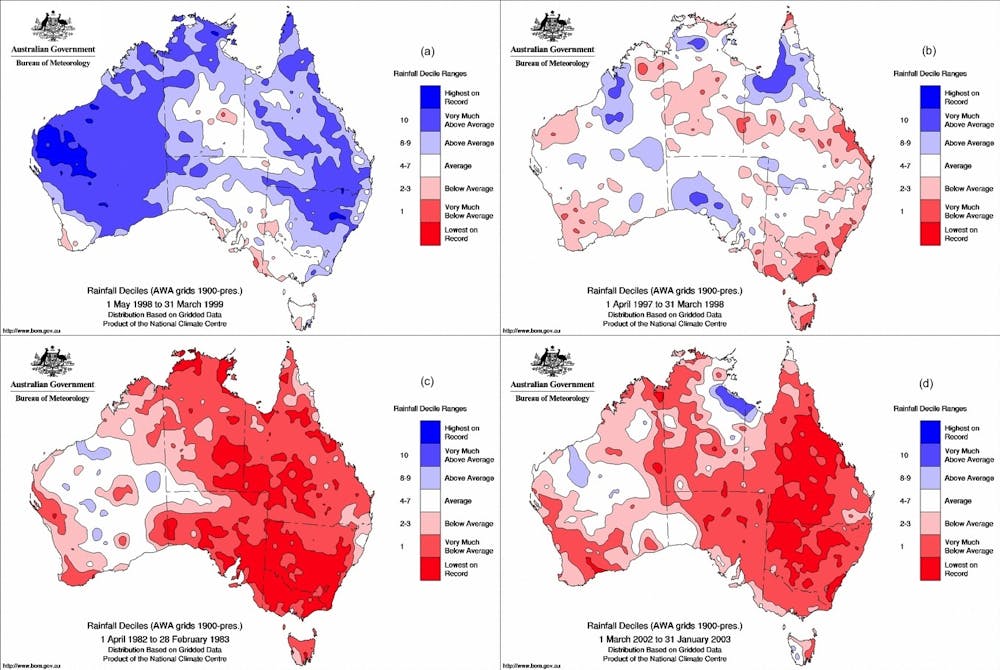 On Tuesday, Australia's weather bureau stated that the La Niña phenomenon developed in the Pacific Ocean. Here's everything you need to know about the weather phenomenon.
What is La Niña?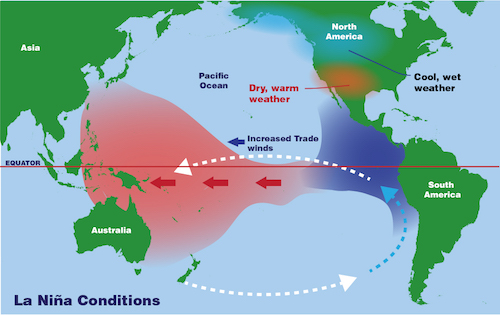 La Niña is a weather phenomenon that is associated with higher rainfall, tropical cyclones, and cooler temperatures. It arises due to the interactions between the ocean and the atmosphere. During La Niña, the strong trade winds blow west across the Pacific ocean, causing the warm water on the surface to move towards Asia and north of Australia. This warmer water causes high rainfall across eastern and northern Australia.
However, this is the first time that back-to-back events have occurred in a decade. The last time was during the 2010-11 and 2011-12 periods. According to experts, the short-lived phenomenon will persist "until the late southern hemisphere summer or early autumn 2022". "Back-to-back La Niña events are not unusual, with around half of all past events returning for a second year," said Andrew Watkins. Watkins is the head of Operational Climate Services in Australia's Bureau of Meteorology. "Every La Niña has different impacts, as it is not the only climate driver to affect Australia at any one time," he added.
What does this mean for Australia?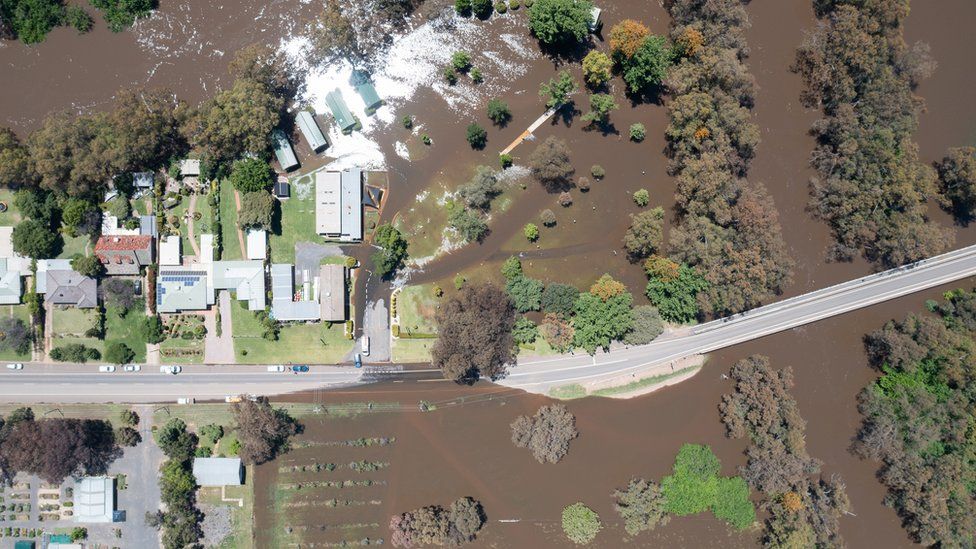 The island and other nations around it will face above-normal rainfalls. The phenomenon will especially affect Australia's Northern, Eastern and Centra regions. However, this weather can also boost wheat yields in Australia. In September 2021 alone, wheat yields rose by 17 percent due to the almost record levels of favorable weather. Additionally, wetter weather can help in reducing the severity of bushfires. Moreover, La Niña has a high influence on Australia's annual weather. This is because, they belong to the El Niño-Southern Oscillation, a climate cycle with irregular timescales.
Australia's Bureau of Meteorology also moved the weather phenomenon to the 'alert' status in October instead of 'watch' in September. Additionally, earlier this month, low pressure in the southeastern part of the nation brought in 50 to 150 millimeters of rain. The rains were the highest seen in years, leading to floods across several parts of New South Wales and Queensland.