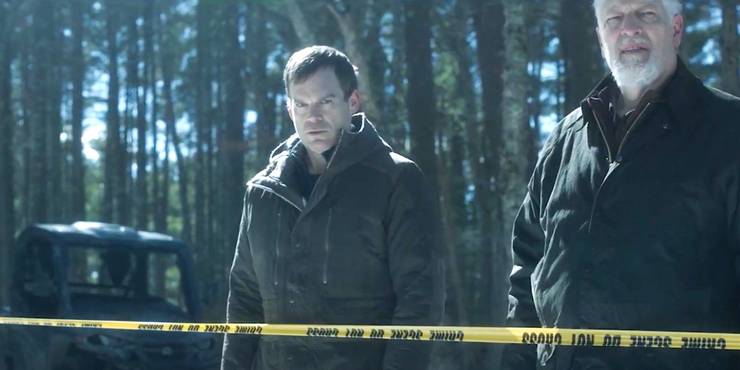 Dexter season 9 returns over two weeks. The beloved Showtime series aired what was thought to be its final episode in 2013. After leaving his life in Miami behind, Dexter (Michael C. Hall) relocates to a distant village in Oregon to work as a lumberjack in the season 8 finale. An ending that many fans thought was out of place and undeserved. Hence, it rapidly became one of television's most loathed series finales.
Clyde Phillips, the series' original showrunner left after season 4. Clyde is now returning after a resurrection season dubbed New Blood. Phillips is well aware of the negative reaction to the season 8 finale from fans. He is on a quest to save the show. Hall, John Lithgow, and Jennifer Carpenter, who starred in the original series, are all returning for the revival. Dexter's son Harrison (Jack Alcott) will also return, according to a previously published photograph.
More about the Dexter Season 9
According to a recent article from Variety which interviewed Hall, Phillips, and Carpenter about the forthcoming revival, season 9 "takes place over the course of approximately two weeks in Dexter's life". Dexter season 9 returns with the titular serial killer to a small fictional hamlet in upstate New York. The length of the story has finally been revealed. However, neither the showrunner nor anybody else on the New Blood team would say whether the revival season's 10th episode provides a satisfying conclusion, leaving the door open for more installments.
Dexter has been living as a wanderer for the eight years since the season 8 conclusion, according to Hall, before settling down in the cold village of Iron Lake for the forthcoming season. There have been plenty of teases so far about what Dexter will be up to in this small town. Thanks to trailers and other sections of Dexter's promotional campaign. There, Dexter has been operating under the alias Jim Lindsay, battling to keep his dark secret hidden; while simultaneously forging a romantic relationship with Angela, the Chief of Police (Julia Jones). Given Debra's death in the season 8 finale, she will assume the role of Dexter's moral compass, which was previously held by his adoptive father Harry ( (James Remar) previously played.
Season 9 will only have ten episodes, in contrast to the previous eight seasons, which all had twelve episodes. As a result, it's usually best if the story takes place over a shorter period of time. This season also appears to be a more personal, family-oriented story for Dexter. Hence, the smaller-scale story fits the small-town vibe perfectly.