A lockdown far away in Vietnam managed to affect several across the globe including your cup of coffee. Read to know how the COVID-19 lockdowns put the global coffee supply in jeopardy.
How is the global coffee supply chain in danger?
Coronavirus brought several crises upon mankind one after the other. 2020 saw a toilet paper crisis and then the great boba crisis. However this time, your coffee will also feel the hit. Why? Vietnam, the world's second-largest coffee exporter is amidst a huge lockdown due to the coronavirus outbreak. The small nation provides for almost 20 percent of the European coffee demands. Vietnam is famous for robusta coffee blends- the main source behind expresso and instant coffees.
The first wave of the pandemic was well managed in Vietnam and the country also saw one of its highest economic growth rates. However, the rise in cases and spread of the delta variant brought in stricter lockdowns and measures. The country's major city, Ho Chi Minh City, was the center of a major outbreak. The country is now trying its best to contain the damage and reduce transmission. However, these lockdowns and restrictions are why the traders of Vietnam are unable to transport your daily cup of hot or cold coffee.
New restrictions and circumstances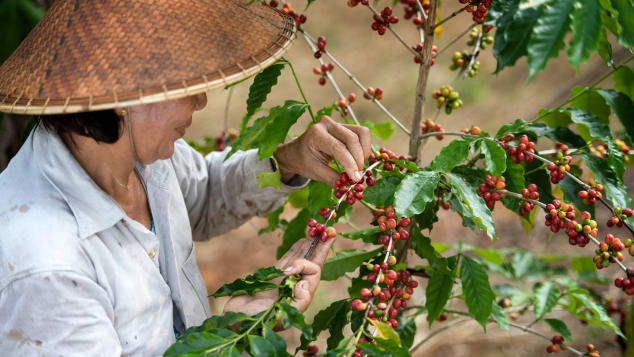 While the newer restrictions help control disease transmission, the economy of the country is taking a serious hit on export. Recently, the coffee-cocoa exporting nation urged their government to bring in some relaxation for exports.
Additionally, Brazil, the world's largest coffee exporter mainly exports premium Arabica coffee and some robusta. Brazil had a low coffee crop due to bad weather and damage to crops. "At the start of the flowering season in Brazil for this year – for the 2021-22 crop, which is currently harvesting – there was a lot of droughts, so the trees were under a lot of stress and weren't able to produce efficiently. So you're already seeing lower production," said Ibi Idoniboye, a senior market analyst.